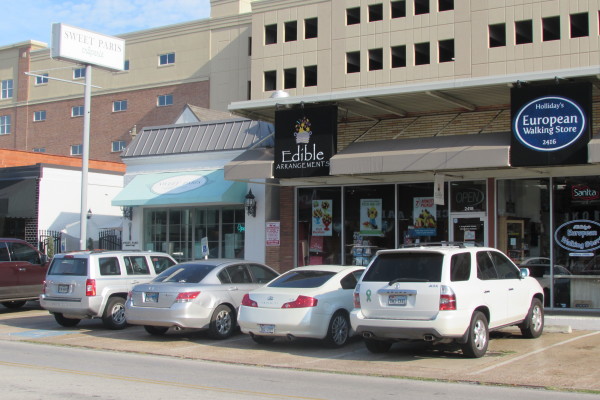 Just blocks away from Rice University, Rice Village is one of Houston's most popular destinations. We're at the corner of Rice Boulevard and Morningside with Kyle Shelton, a researcher with Rice University's Kinder Institute.
"It's kind of an eccentric mixture of small businesses and national chains and everything from food to shopping and retail," says Shelton.
The Kinder Institute has just wrapped up a study on parking in Rice Village, something many visitors think is in short supply. But after multiple counts of available parking spots, Shelton says they found about 1,000 empty spaces at any given time.
Shelton says most drivers want parking right in front of the businesses, but the neighborhood does have private garages that some visitors may not know about.
"If you're coming for lunch it may seem like there are never any spots, but it's more an issue of managing what's available and making accessible what's available," says Shelton.
Maria Irshad with the city's Parking Management Division says improved signage would help direct long-term parkers to garages.
"Studies have shown that 30 percent of any traffic in a downtown or Rice Village-type area is just people circling looking for a parking space," says Irshad.
Irshad says the neighborhood could also install parking meters and use the revenue for infrastructure improvements. But the president of the Rice Village Alliance says they have discussed that idea in the past. We caught up with Peter Garcia in the kitchen of El Meson, the restauant he's operated for over 30 years.
"There is a little fear that parking meters would soften the economic power that we have here," says Garcia.
As of right now, there are no plans for a Rice Village parking district. City Councilwoman Ellen Cohen says something needs to be done in the neighborhood, but it's up to business owners and residents to decide how to proceed.