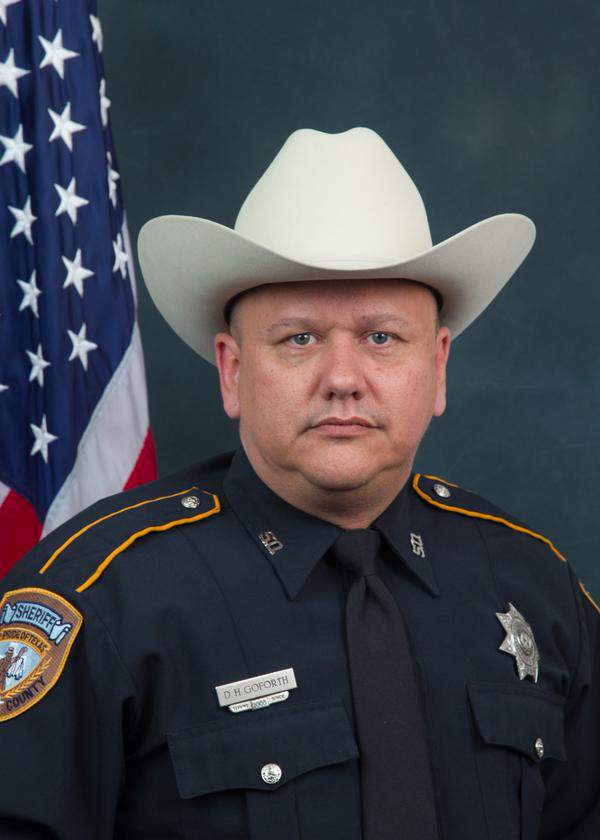 Harris County Deputy Darren Goforth was a 10-year veteran of the force. He is survived by a wife and two children. Credit: HCSO
Search warrants made public Friday contain new details in the fatal shooting of Harris County Sheriff's Deputy Darren Goforth on August 28 at a gas station on West Road near Cypress.
The court documents reveal the shooting was captured on videotape.
Detectives say it shows a red Ford Ranger pickup truck parked at the gas station near Cypress when Deputy Goforth pulls up to a pump to fill up his patrol vehicle.
The deputy walks inside to the cashier. When he walks out, a man inside the Ford Ranger approaches the deputy from behind. The video shows that one shot was fired and then Goforth fell to the ground. Detectives report they recovered a total of 15, .40-caliber bullet casings.
Detectives say they were able to use the video to find the owner of the Ford Ranger: Shannon Miles, who lived less than half-a-mile away.
Detectives say Miles eventually allowed them to search the home and they found a .40-caliber handgun that belonged to Miles. Technicians say they matched the weapon to the casings found at the gas station.
Detectives also report that they found freshly washed clothes at Miles home that match the ones worn by the gunman.
Authorities have yet to release a motive in the apparent random ambush.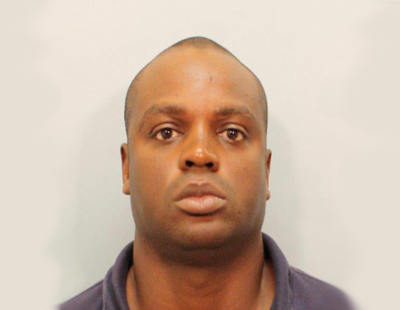 Shannon Miles is charged with murder. Credit: HCSO
Miles has a criminal record and his attorney has said his client has a documented history of mental illness. He remains held at the Harris County Jail on no bail.
Goforth is survived by his wife and two children. Harris County commissioners recently voted to rename Horsepen Creek Park to Harris County Sheriff's Deputy Darren Goforth Park on Horsepen Creek in honor of the fallen deputy.
You can read below all three of the search warrants filed by Harris County Sheriff's Office detectives on August 29th.
Search Warrants