In Texas public schools, students who show great promise are supposed to be enrolled in gifted and talented programs.
There they get extra attention, tougher classes and more funding.
But in the Houston Independent School District, students of color are so under-represented that one researcher has called gifted classes there "segregated."
Fernando Aguilar believes that his son, Isaac, is among the students who are missing out on challenging courses.
"I consider him very smart and I think he's going to be a lot smarter than I am," Aguilar said recently while he played with his son at a park in the Heights.
In fact, Aguilar named his only son after his hero Isaac Newton.
"I looked up to him, and so does my son and hopefully one day we can make contributions to society like he did," he said.
But Aguilar is worried that his son won't realize his full potential.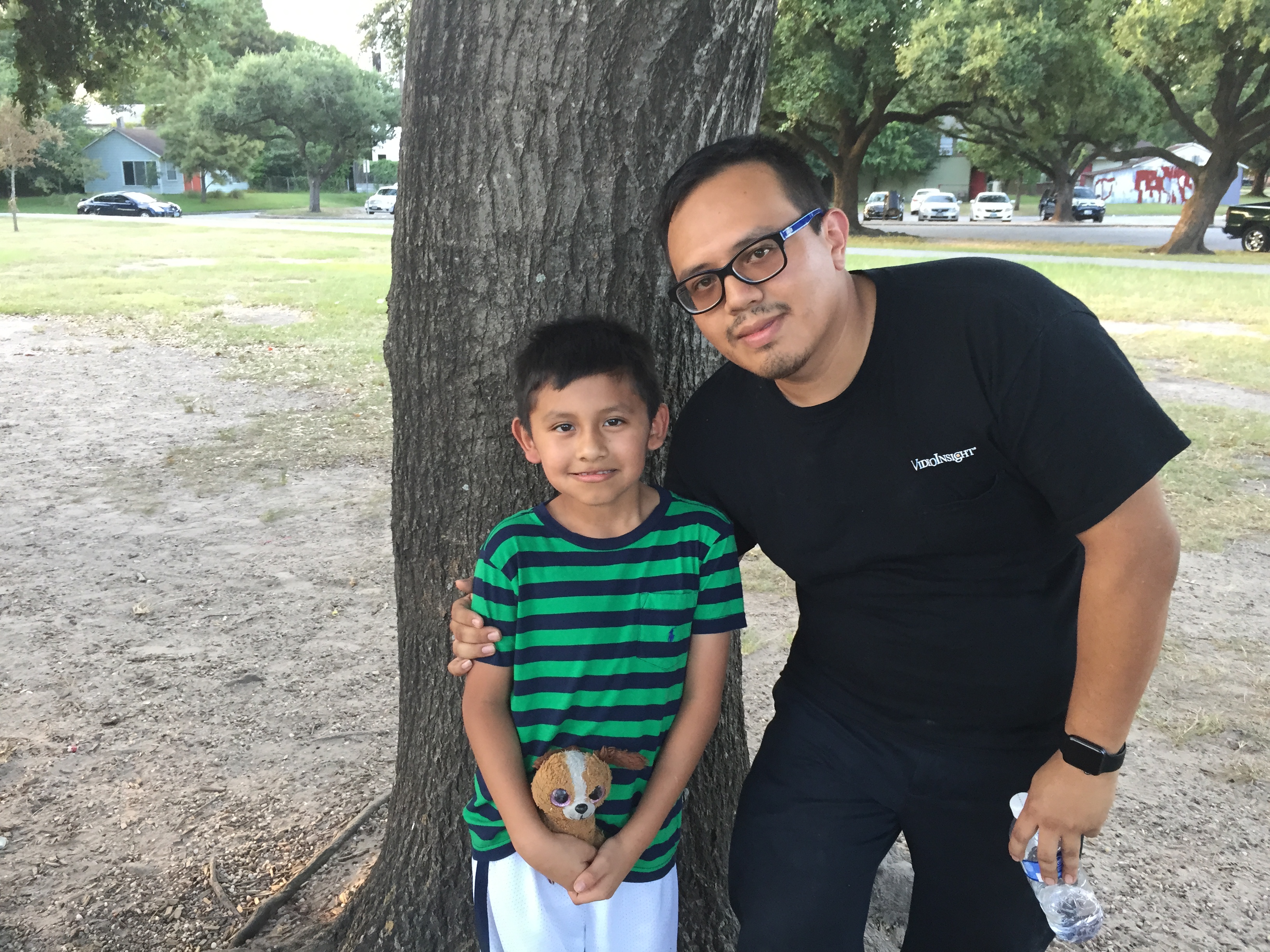 Isaac is starting third grade at Herrera Elementary. Sometimes he gets bored and works ahead of his classmates.
When he was tested in kindergarten, he didn't qualify for the gifted program.
But enrollment statistics indicate it's more likely Isaac would be identified as gifted if he were white or Asian or from a more affluent family.
Due to a variety of factors, ranging from the actual exam to the scoring system, students of color are less likely to be enrolled in gifted and talented classes in the Houston Independent School District.
"I think it's a clear case of segregation, gifted education being segregated by race and income," said Donna Ford, an education professor at Vanderbilt University.
Houston school leaders on the district's equity council asked her to examine their enrollment.
She delivered her report to the board in May.
"Racial bias has to be operating. Inequities are rampant. Discrimination does exist whether intentional or unintentional," she told the board.
Among her findings:
Hispanic students have barely enough seats to be considered fair.
Black students are missing out the most, with almost another 3,000 whom she estimates should be identified as gifted.
About half the seats go to higher-income students even though the majority of the district is poor.
"That's just a waste, a waste of a huge number of students' gifts and talents," Ford said in an interview.
Ford said the entire process is laced with problems.
It starts with the test. HISD uses an exam, called the CogAT, which some educators consider culturally biased, so it may fail to identify a student like Isaac as gifted.
Teacher recommendations carry a lot of weight. But they can be subjective.
The whole thing is a point-based system. Parents can find the score card and strategize.
"Knowing the system, working the system, using that social capital, it does advantage you," Ford said.
Meanwhile, other parents and students have no idea the program even exists.
That was the case for Aguilar back when he was in elementary school in HISD.
"I think the biggest challenge is just to actually know the program exists," he said.
"I didn't even know the program existed when I was in elementary. When kids used to leave our homeroom, I used to ask myself, like, 'Why are they leaving? Why am I staying here? Where are they going?" recounted Aguilar. He was on the honor roll in elementary school and eventually enrolled in the gifted program.
What's more, about ten percent of gifted students get re-tested in fifth grade and kicked out, according to data from HISD.
Public records show the majority of the students exited from the program are Hispanic – almost 80 percent.
HISD school board president Rhonda Skillern-Jones knows from personal experience how important these advanced classes are. She said it's been a problem for a long time.
"These types of gifted programs go back to when I was six years old and bused from my own neighborhood to River Oaks elementary because my mother worked for the school system and was able to ensure that my giftedness was identified," she said.
Skillern-Jones said that other kids in her neighborhood weren't so lucky even if they were just as smart or smarter.
Getting better information to families who don't know the system is one step to making the program more diverse.
But change won't be easy, as Superintendent Terry Grier warned trustees at a workshop in May.
"When you start tinkering with or seriously addressing this issue, you will hear from folks," Grier said.
The HISD school board is expected to consider changes this fall.