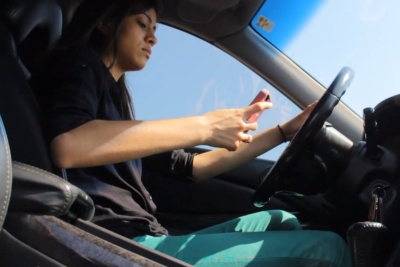 Two years ago, Houston Mayor Annise Parker started an awareness campaign with AT&T and rapper Bun B, called, "It Can Wait, Houston."
Back then, she also said she would consider asking the council to ban texting and driving in the city if the Legislature didn't act.
Since then, attempts to get a law on the books failed three times. Then-Governor Rick Perry vetoed a bill in 2011 and threatened to veto in 2013. This year another attempt died in the Senate.
State Rep. Tom Craddick, R-Midland, authored the bills. He said opponents argue a ban would infringe upon individual rights, "but you're also taking care of the rights of you and I that are driving our car not to be getting run over."
Meanwhile, 40 Texas cities have implemented texting bans. That includes Bellaire and West University Place, which are both surrounded by Houston city limits.
In Houston, Mayor Parker no longer says she's interested in trying to ban texting and driving.
"What happens if we do it on a piecemeal basis here in the city of Houston, it creates confusion and uneven enforcement," she said.
Texting and talking on a cell phone is prohibited during certain hours in school zones, but the Houston Chronicle reports the city doesn't enforce the ban because it doesn't want to pay for signs.
"It comes down to, you know, the cost of installing the signs — who bears that cost and whether there's enough of a benefit to make it worthwhile," Parker said after a recent council meeting.
She referred the responsibility to put up signs to the school districts.
For the statewide ban, state Rep. Craddick now hopes for the next legislative session in 2017.
"Unfortunately, what's going to happen (is) you're seeing higher numbers of traffic accidents and deaths and people being injured because of texting," he said. "And as that goes up, which is really a shame, then I think the chances are there's going to be a lot more pressure to pass it."
According to the Insurance Institute for Highway Safety, texting while driving is illegal in 46 states and the District of Columbia.