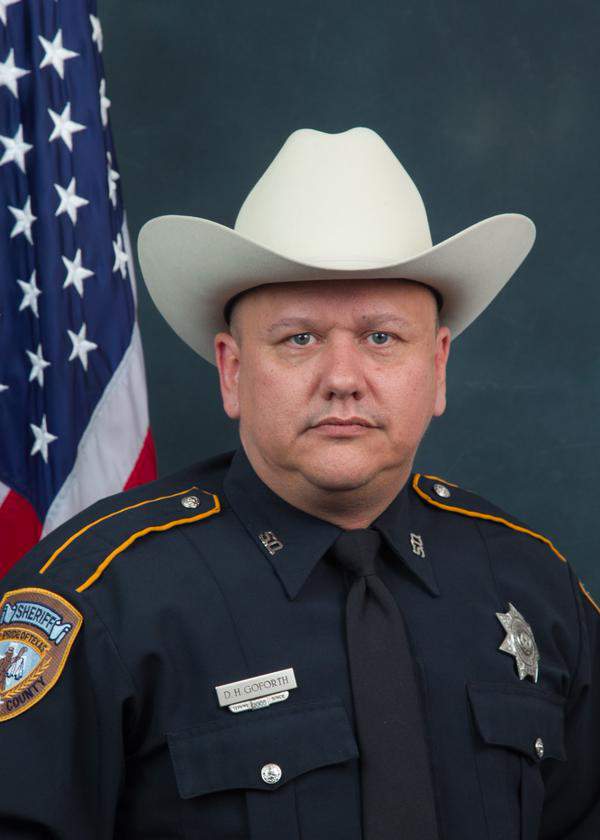 Harris County Sheriff's Deputy Darren Goforth will be laid to rest in Houston. The funeral will be held at the Second Baptist Church on Woodway Drive starting at 10 a.m. The internment will take place at the Woodlawn Cemetery, off the Katy Freeway in Houston. Deputy Goforth was on-duty when he was shot from behind while at a gas station near Cypress on August twenty-eight. 30-year-old Shannon Miles has been charged with murder in the slaying of the veteran deputy. His defense attorney has said that Miles has a documented history of mental illness, along with a criminal record. "I stand here confident before you and announce that though it may appear that that thin blue line has been slightly bent, that that thin blue line will never be broken," said Chaplain Mike Evans, who spoke at a prayer service on Wednesday for the slain deputy.
Map of both locations
The seemingly unprovoked attack on Deputy Goforth has led many to say "All Lives Matter." That's a reference to the "Black Lives Matter" social media movement created following the deaths of several African-Americans after interacting with police. Texas Lieutenant Governor Dan Patrick said the alleged crime has shocked many across the nation. He also spoke at the prayer service. "When an officer is murdered in cold blood, just because they were a uniform, it's so unsettling, I think it has set many people back," Deputy Goforth is survived by his wife and two young children. The Harris County Sheriff's Office will have a live stream on their website of the funeral service.