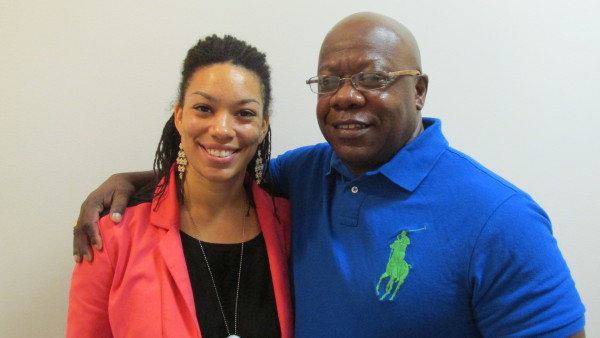 For most students, school is place to learn and socialize with friends. But it can mean much more for kids who don't have a home.
In Texas, more than 65,000 students are considered homeless.
By the time she was 17 years old, Crystal Lovings had bounced from her father to her grandmother to child protective services to her mother to an abusive boyfriend. And then the streets.
She was sleeping at a bus stop when she learned of a shelter for young adults, Covenant House Texas.
She started to live there and also volunteer with Michael Blockson, a prevention specialist.
Lovings recently graduated from the University of Houston with a double major in finance and entrepreneurship. She continues to work with Blockson at Covenant House Texas, where they "search and rescue" homeless youth.
Lovings talks about what school meant to her and her journey from homelessness to college graduation with Blockson.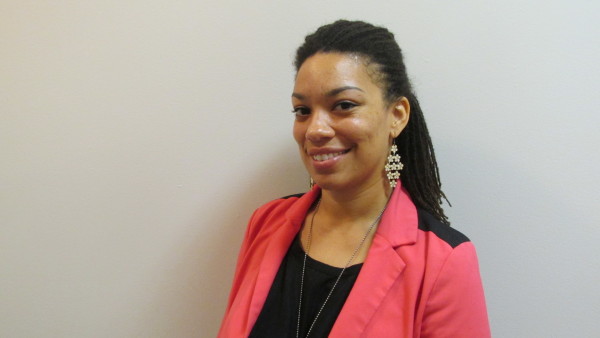 Crystal Lovings: Going to school meant a meal. When I was younger, I was living with my father, we never had food, lights or electricity or anything like that. So school meant a meal, school meant that I was able to get away from the crack heads, I was able to get away from the prostitutes and I was able get away from that environment for just a second.
And reading I could escape my life. I could become someone else at that moment. I could just live a different experience at that moment.
So, that's when I became addicted to school.
Michael Blockson: You know, my memories of you, when you first came into the program, you were very eager to get started on your education and finish it up. You had these big dreams about, you know, doing a lot of things with the community, giving back, and all you needed was just an opportunity to go to school, be in a safe place and just move on with your life in such a positive way.
Lovings: I know everyone saw me as this driven, motivated person but I had my downfalls. You know, I battled with depression by being homeless, and things like that. And some days I didn't want to go to school.
But because I did pep talk, because we went into the schools and we talked to the younger kids, and by teaching you learn more. And so because I was teaching them, it kind of motivated me to keep on my path when I didn't want to go to school anymore, when I wanted to give up.
Blockson: You know, I've watched you from going to school and working your part-time jobs, but still in the process of looking at the bigger picture of where you wanted to go in your career.
And you know, those are the things that are kind of hard for a lot of the young people that come through Covenant House Texas — is understanding the value of an education, because homeless can take a whole lot out of you as a young person.
Lovings: I want to go to Harvard to get my MBA, my business MBA. And I decided yesterday that I want to become the CEO of Covenant House, like, I want to tell Ms. Ronda, 'Hey, I want to be your successor!'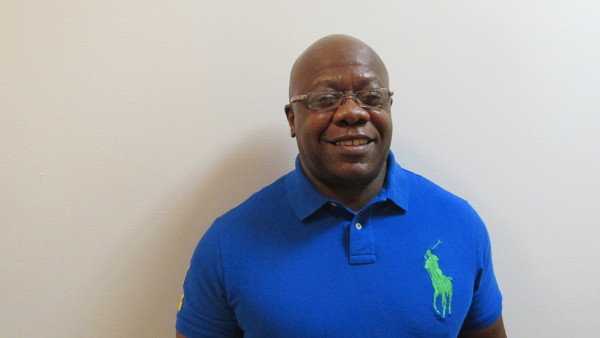 Blockson: Whoa! And what better way to show other youth that follow you!
Lovings: Oh man!
Blockson: And just say, 'Wow, look at her!'
Lovings: That's what I would impress upon other youth is the resilience of it. Tough situations just make you a tougher person and allow you to bounce back quicker, whereas people who don't go through tough times may not be able to find a successful path out of the darkness.
Blockson: You didn't see it as a homeless situation. You saw it as an opportunity to move forward in life and that's what you did. And that's what so impressed me about you.
Lovings: Mr. Mike, I know I gravitated towards you a lot and it wasn't because of how much you could help me, or because of how much we went on outreach, it was just you listened.
And sometimes we don't – so many people are so big on helping and 'What I can do for you, what can I, what can I assist you with?'
Sometimes just being that ear, that non–judgmental, non-biased ear meant a lot for me.
Blockson: Oh thank you, that is so sweet of you. That's one of the things I always impress whenever I talk to anyone is at first just listen.
Listen to what a young person is trying to say. Maybe they don't want you to answer – they just want you to just listen to what they're feeling.