House Bill 1036 will require police departments in the state to inform the Texas Attorney General's Office when law enforcement officers injure or kill someone.
The monthly report has to include information like race and gender of both the suspect and the officer, and whether the suspect had a weapon.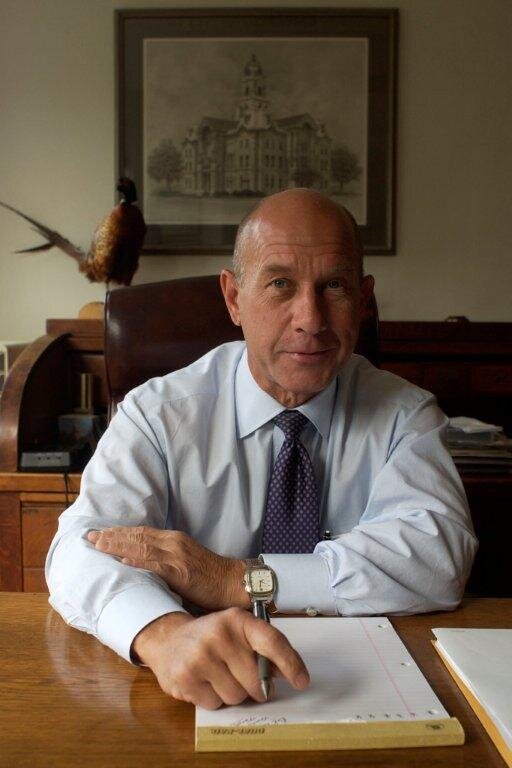 State Sen. John Whitmire, D-Houston, Twitter profile picture
The law was authored by state Rep. Eric Johnson, D-Dallas.
State Sen. John Whitmire, D-Houston, sponsored it in the Senate. He said it was triggered by recent high-profile incidents across the country.
"We need it to be a transparent process, and if you had to take drastic means of shooting at another human, let's report it," Whitmire said.
Ray Hunt, president of the Houston Police Officers Union, said he appreciates the wish for transparency, but that the numbers alone don't tell the whole story about an officer's decision to use force.
"If a black officer is working in an area which is all-white and that person has been involved in two or three incidents of shooting black suspects, that would cause me a lot more concern than if that person had been involved in two or three incidents with white persons, since that the area that he's working," Hunt said.
The Houston Police Department already publishes data, along with narratives, of officer-involved shootings on its website.
The new state law takes effect Sep. 1.
A spokesperson for the Harris County Sheriff's Office declined to comment on the new law, other than saying the agency "will comply with the state's law to report all officer involved injuries/deaths to the AG's office."
More information:
VIDEO: FBI Director James Comey addresses the lack of information on officer-involved shootings in a February 12 speech at Georgetown University