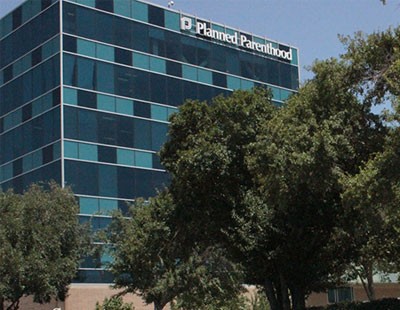 Gulf Coast Planned Parenthood
An anti-abortion group released an undercover video Tuesday showing a Planned Parenthood executive at a Houston clinic discussing how the group recoups costs for providingorgans from aborted fetuses for medical research.
The video, filmed by a group called the Center for Medical Progress, portrays Melissa Farrell, director of research for Planned Parenthood Gulf Coast, discussing administrative costs of harvesting fetal organs at various stages of gestation.
The video, which contains a warning for sensitive viewers, also shows footage of researchers handling preserved fetal tissue. It is the fifth in a series of undercover videos released by the anti-abortion group in recent weeks.
"Sometimes the procedures are longer, so then anything that we piggyback onto that for collection purposes, obviously, would have to reflect that additional time, cost, administrative burden," Farrell says in the film. She later says that her department "contributes so much to the bottom line of our organization here."
Planned Parenthood did not immediately comment on the latest video. The organization has said the videos are maliciously edited and misrepresent the organization's work.
Planned Parenthood officials have said their clinics, with a patient's permission, may sometimes donate fetal tissue for use in stem-cell research. Researchers may reimburse Planned Parenthood for costs associated with those donations, the organization has said.
Anti-abortion groups, including Texas' Republican leadership, have pointed to the videos as evidence that Planned Parenthood illegally "sells" fetal tissue. Gov. Greg Abbott and Attorney General Ken Paxton announced separate investigations into Planned Parenthood following the release of the first videos.
"The shameful disregard for human life and the callous nature of the individuals in this recording, as in the others that have been released, is simply appalling," Paxton said in a statement on Tuesday. In a separate statement, Abbott called the new video "repulsive and unconscionable."
At a hearing of the Senate Committee on Health and Human Services last week, Paxton said his office had previously "gained possession" of the Houston video, but Tuesday's release by the Center for Medical Progress marked the first time it was made available for public viewing.
In written testimony to the committee, Melaney Linton, president and CEO of Planned Parenthood Gulf Coast, said fetal tissue donation was crucial to "important, life-saving research," and that Planned Parenthood takes seriously "its obligation to comply with all rules and regulations regarding such provision."
Disclosure: Planned Parenthood was a corporate sponsor of The Texas Tribune in 2011. A complete list of Tribune donors and sponsors can be viewed here.
This article originally appeared in The Texas Tribune at http://www.texastribune.org/2015/08/04/hidden-video-shows-houston-planned-parenthood-clin/.