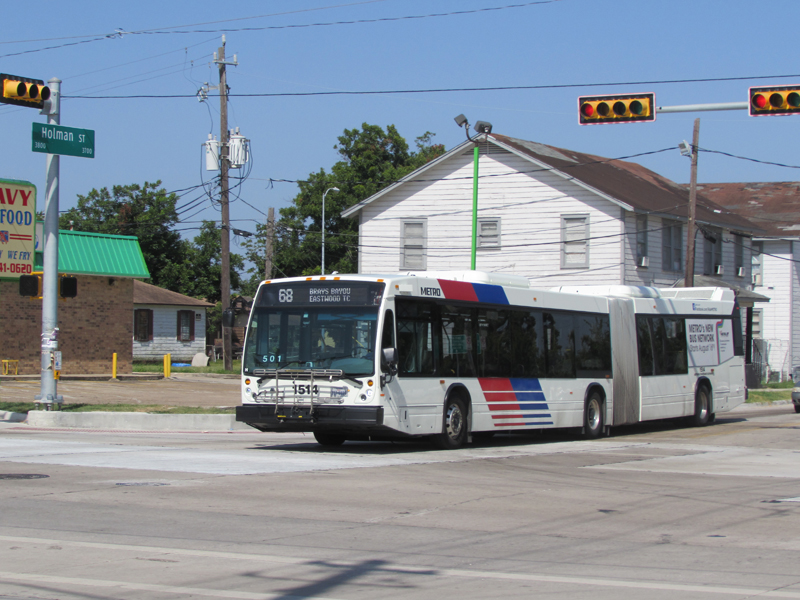 Metro's 68 bus on Holman Street at Scott in Houston's Third Ward
Metro's new bus network launches in just a couple of weeks and for Houston bus riders that means changes to all the city's routes. Metro CEO Tom Lambert says officials hope to answer last-minute questions at a series of public meetings starting this weekend.
"The new bus network is going to have a tremendous benefit for this community," says Lambert. "But we recognize it is different from what people are using today."
Lambert says they're having six meetings where riders can sit down one-on-one with Metro service planners.
"Folks can come to these locations and ask us specifically what's their route today and what's their route come August 16," explains Lambert.
Metro says the bus system overhaul will provide more frequent service, with the goal of boosting ridership.