Baylor College of Medicine has received the highest possible federal designation for its Dan L. Duncan Cancer Center. It is now considered a "Comprehensive Cancer Center" of which there are only 45 nationwide.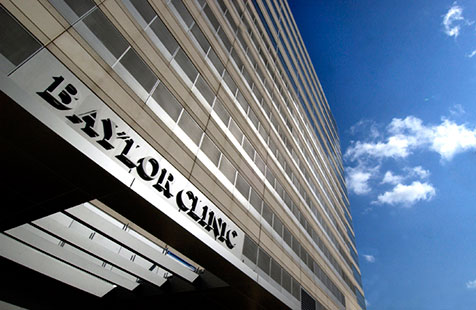 Duncan Cancer Center. Image courtesy of Baylor College of Medicine
Comprehensive Cancer Centers do in-depth scientific and clinical research and draw down significant federal funding. Dr. Kent Osborne, the center's director, said it's a big step forward for Baylor, which only established the Duncan Cancer Center in 2006.
"This has been our goal to become comprehensive, and we're really quite pleased that we did it so rapidly," said Osborne, a breast cancer specialist. "There are many cancer centers that have been around for decades and still haven't achieved comprehensive status."
There are only two other cancer centers in Texas with this designation: MD Anderson and the University of Texas Southwestern Medical Center in Dallas. The designation includes a $14.5 million grant over the next five years.
The Duncan Cancer Center is named after the late oilman Dan Duncan. He donated $100 million to establish the center. Doctors at the Duncan Cancer Center are Baylor faculty members who treat patients from Ben Taub Hospital, Texas Children's Hospital, the Baylor Clinic, the Baylor St. Luke's Medical Center, and the Michael E. Debakey Veterans Affairs Medical Center.
Baylor is currently building a new hospital south of the medical center, near the VA, in partnership with CHI St. Luke's. Osborne says the Duncan Cancer Center will eventually move there.