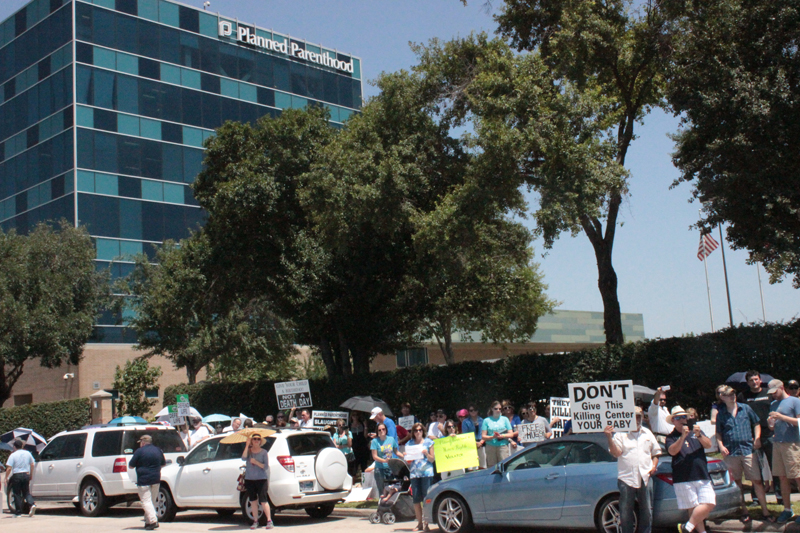 Anti-abortion protestors rallied Tuesday afternoon outside Planned Parenthood in Houston. Planned Parenthood officials say the Houston clinic was infiltrated and probably videotaped by undercover anti-abortion activists in April.
More than two hundred protestors gathered Tuesday outside the gates of Planned Parenthood Gulf Coast's flagship clinic, off the Gulf Freeway near the University of Houston. Protestors sang, prayed and talked about the new videos.
The recently-released video shows Planned Parenthood executives in California discussing the use of fetal tissue for research. The organization has denied profiting from the practice or doing anything illegal.
But the protestors in Houston wondered if women might change their minds about abortion if they learned all the details from the videos. The footage included discussion of fetal livers and other organs needed by biomedical researchers working on treatments for various diseases.
"They've told them abortion was safe, and nothing but merely the removal of some tissue," said Emily Kebodeaux, the political director for Texas Right to Life. "Now we all know that has been a lie."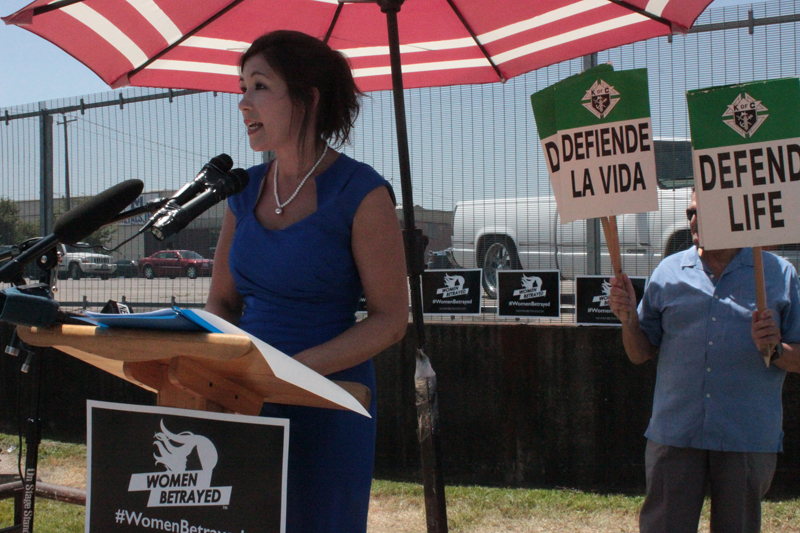 Emily Kebodeaux addresses the crowd during an anti-abortion rally Tuesday outside Planned Parenthood in Houston. Kebodeaux is the political director and general counsel for Texas Right to Life.
Melissa Conway is a spokeswoman with Texas Right to Life.
She says Planned Parenthood workers could use tissue donation as a way to make a woman feel better about getting an abortion. She called it a "spin sell."
"Women are in crisis, they're looking for guidance," she said. "It's painted as a very positive thing and they're looking for a reason to have some good come out of the ending of this baby's life."
Officials at Planned Parenthood say the Houston clinic was infiltrated in April by the same undercover team and will probably appear in a future video.
"The groups behind these tactics are part of a radical extreme anti-abortion group," said Alejandra Diaz, a clinic spokeswoman. "They won't be able to smear Planned Parenthood's history in Texas and in Houston."
The Texas Senate Committee on Health and Human Services is holding a hearing Wednesday morning in Austin about the issue, but it's unclear if Planned Parenthood officials will participate.