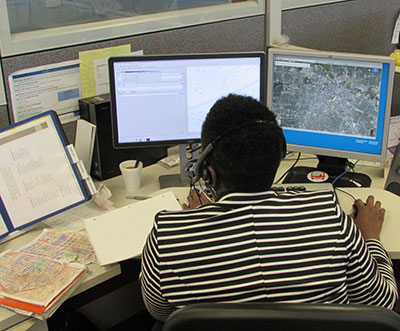 Metro customer service representatives answer questions about bus routes and they also handle complaints.
We got a tour of Metro's Customer Care Center with Danicel Whitaker, Metro's Vice-President of Customer and Ridership Services.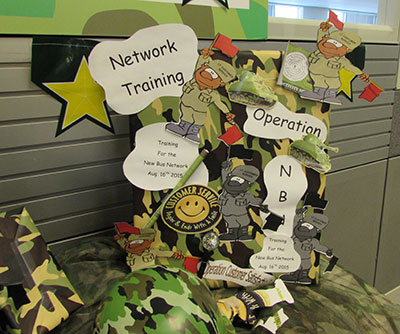 Metro call center employees decorated with an army theme to prepare for the bus system redesign.
Whitaker said the center already gets over 6,000 calls a day, and they're bracing for about a 25% increase once the new bus routes go into effect.
"There's always going to be a select group of people that knew nothing about it until the day of, until they see the bags come off the info posts, until they see that the bus they caught this morning, they're not going to be able to catch it the next day," said Whitaker.
Metro is kicking off its new bus network on Sunday, August 16. Whitaker said they'll have the phone lines open at 6:00 a.m. and they're preparing to hear from some unhappy riders.
"They're going to be confused. They're going to be angry. They're going to want to talk about those same questions that they asked weeks before on the day of," Whitaker said.
Metro said the goal of the bus system redesign is to boost sagging ridership. They hope to do that by providing more frequent service on the city's busiest routes.
Click here for an interactive map comparing Metro's old and new bus routes.