Scientists from the University of Texas Medical Branch recently developed an inhalable vaccine that protects primates against Ebola. It's aerosolized, or needle-free and can be administered by non-medical professionals.
Virologist and UTMB professor Dr. Alexander Bukreyev says based off the trials, the vaccine is 100% effective.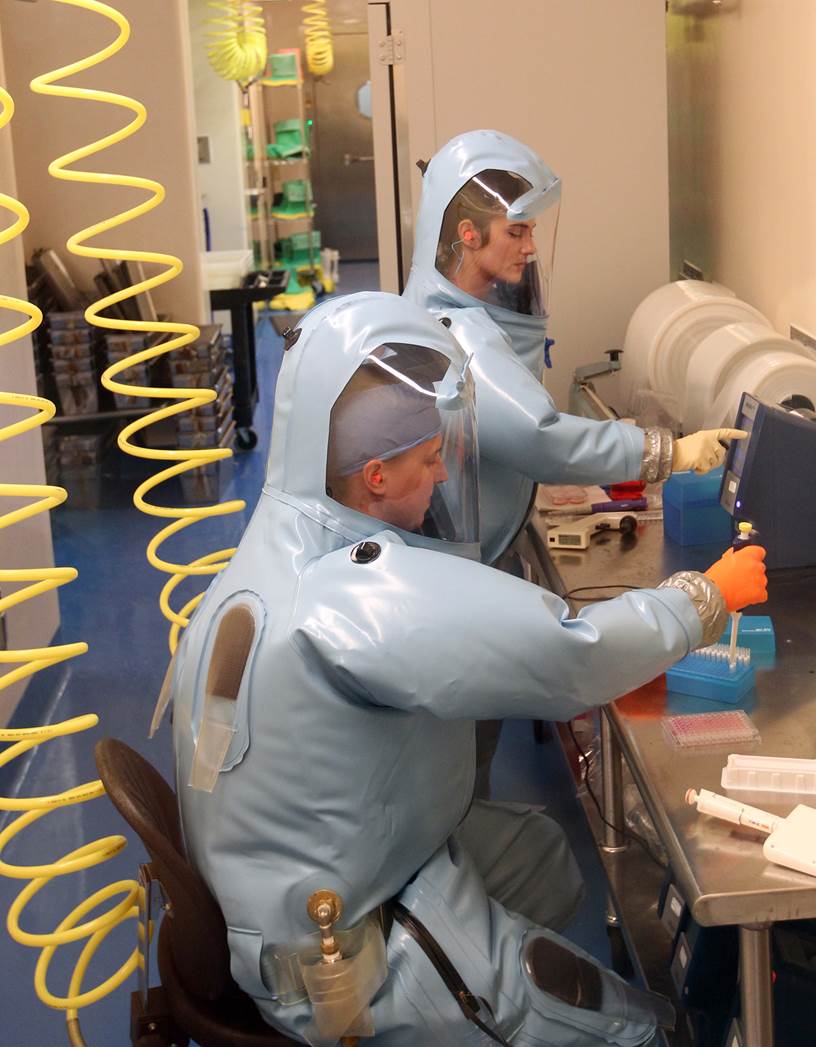 UTMB's Galveston National Laboratory
Photo credit: Jennifer Reynolds, Photo Editor, The Galveston County Daily News
"These monkeys along with non-vaccinated monkey's were injected with at least 1,000 lethal dosages of the ebola virus." said Bukreyev. "While the control non-vaccinated monkeys developed the diseases and were euthanized, the monkeys that recieved the aerosolized vaccine all survied and didn't demonstrate severe ebola disease."
In total, eight monkeys recieved the vaccine. Four monkeys recieved one dosage while the other four recieved two dosages, twenty-four days apart. The primates showed no symptoms, only mild depression in some of them.
The cure was created by engineering ebola genes together with the human parainfluenza virus, a milder version of the flu. Bukreyev says combining these two viruses is key to making an inhalable vaccine.
"This type of vaccine based on parainfluenza virus wouldn't work if delivered as an injection because it is based on a virus that replicates in the respitory tract." says Bukreyev.
Clinical trials with human volunteers are set to start in a few months. You can read more about the new vaccine here.
Related Articles
UTMB Galveston Wins National Ebola Designation
UTMB team has received a $26 million NIH grant to research Ebola
UTMB Prepares To Treat Possible Future Ebola Patients