Mayor Annise Parker and the Houston Firefighters' Relief and Retirement Fund came to an agreement on pension benefits a few months ago. As part of it, the two sides agreed to withdraw any lawsuits. But the deal needed legislative approval, which it didn't get.
"The lawsuits were never dismissed, so basically we're just back to where we were prior to the agreement," said Ralph Marsh, executive director of the pension fund.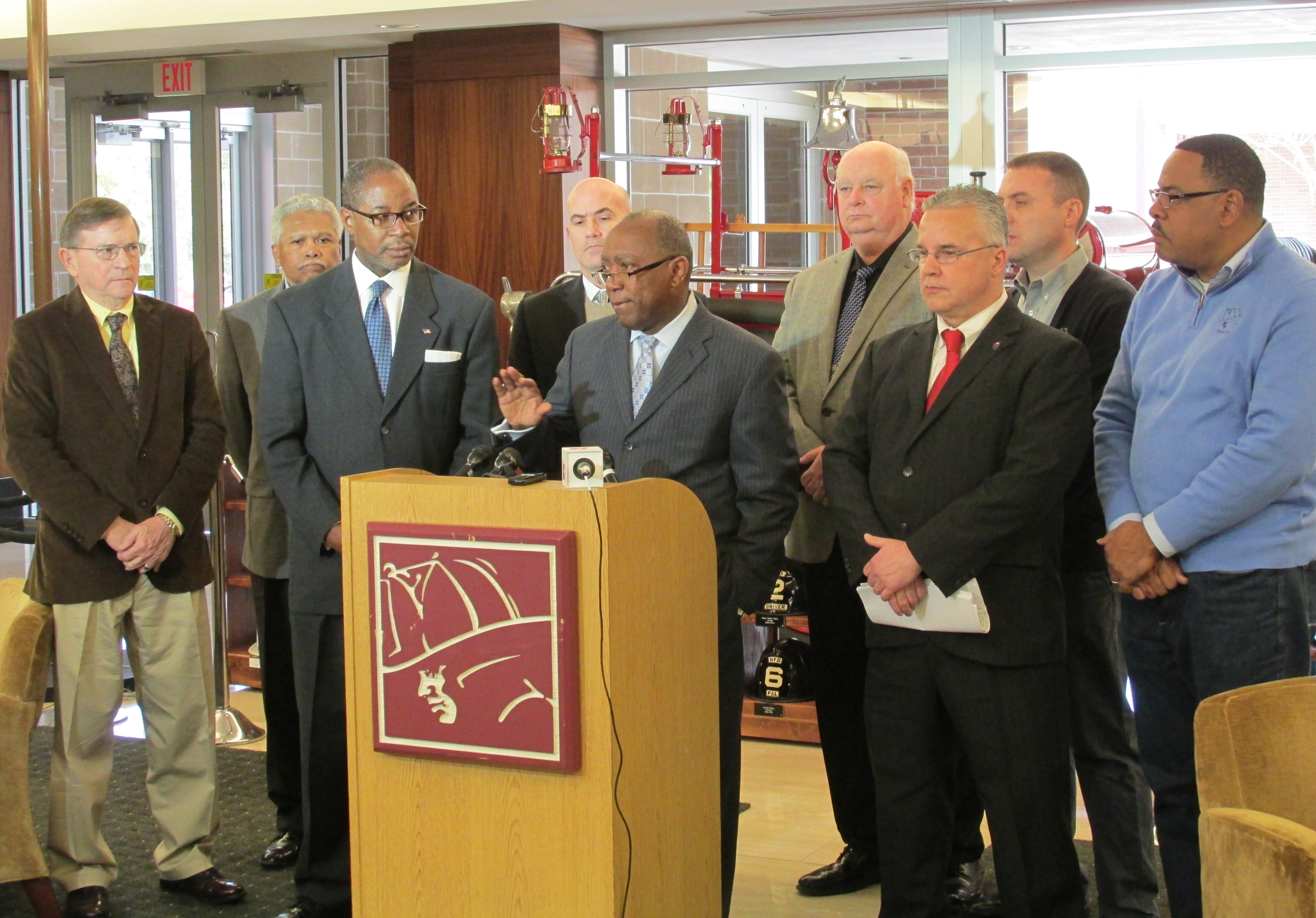 State Rep. Sylvester Turner (podium) speaks about the pension agreement at the Houston Firefighters' Relief and Retirement Fund building on March 6, 2015.
This week, the First Court of Appeals sided again with the fire pension fund in one of the lawsuits. This one started with a request by the city for firefighters' detailed demographic information as part of an audit.
"By law, that information is confidential and so the fund refused to release the information," Marsh said.
The city filed a lawsuit in 2012 and a trial court sided with the city. It lost in the appeals court in January and filed a motion for a rehearing, which the court has now denied.
Mayoral spokeswoman Janice Evans said the city is considering an appeal to the Texas Supreme Court. She said the information the city is seeking is necessary to do an audit.
In the other lawsuit against the pension fund, the city demands negotiating authority over benefits. The 14th Court of Appeals reinstated that case last week.