The Texas-based restaurant and bar, Kung Fu Saloon, settled a lawsuit for violating Title II of the Civil Rights Act of 1964. The suit alleged that the restaurant and bar would often prohibit African-American and Asian-American customers from entry.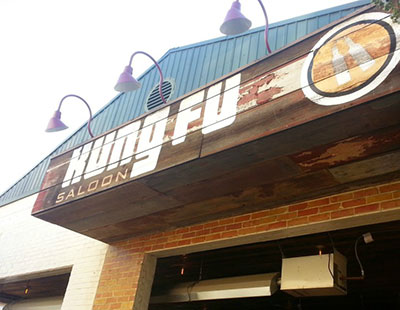 Kung Fu Saloon in Austin, Texas. Photo: flickr/Regina Rodriguez
On Tuesday, the Justice Department issued a consent decree, requiring Kung Fu Saloon to comply with federal law and stop any discrimination of race, color or national origin. The decree will also force Kung Fu Saloon to implement a non-discriminatory dress code policy and to establish a system to receive complaints about discrimination.
"Places of public accommodations, such as bars and restaurants like Kung Fu Saloon, should be open to all persons, regardless of race or national origin," said Principal Deputy Assistant Attorney General Vanita Gupta. "The Justice Department will continue to work vigorously to protect the rights of persons of all races and national origins to be free from discrimination in public accommodations across the country."
Kung Fu Saloon has one location in Houston, located on Washington Avenue.