The campaign to be the next Mayor of Houston is clearly underway with candidate forums, advertising and endorsements.
So that leads to some basic questions: who are the frontrunners?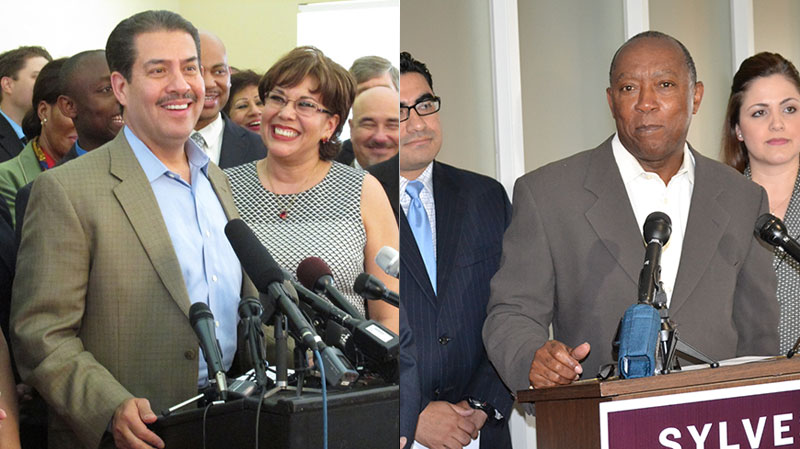 Ex-Harris County Sheriff Adrian Garcia and former State Rep. Sylvester Turner. Photos by Florian Martin (left) and courtesy of the Turner campaign
And who has a shot at the runoff expected after the November election?
News 88.7 Managing News Editor Jose Luis Jimenez sat down with pollster and Rice University Political Science Professor Bob Stein for a closer look at the results of our exclusive News 88.7/KHOU 11 News Houston Mayoral Election Poll.
Click on the audio link above to listen to the conversation.
To view the full poll results – including what Houston voters think are the major issues in the race – visit the 2015 Houston Mayoral Race special page.