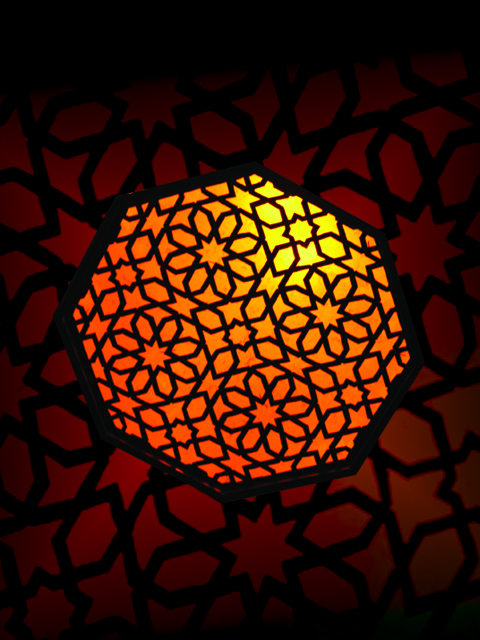 Closeup of a Ramadan lantern. Image credit: Free Images
Ahmed Surraj is cutting down on caffeine in preparation for Ramadan. During the month of fasting, he'll have to get through the day without having any food or drink from dawn to dusk. Observant Muslims wake up before sunrise to recite morning prayers and have breakfast.
"Preferably, I like just eating a few dates and some yogurt, and of course, water," Surraj says. "That'll pretty much make sure I'm good throughout the day."
The daily fast lasts about 14 hours in Houston. Surraj says that's challenging in the summer heat, but the month is about more than just giving up food and water.
Muslims believe the Quran was revealed to the Prophet Muhammad during Ramadan. It's a time for spiritual reflection and coming together as a community. When it comes time to break the day's fast, everyone is welcome for the meal, Muslim or not.
Ruth Nasrullah is with CAIR, the Council on American-Islamic Relations. She says you shouldn't worry too much about eating around a Muslim who's fasting — it may actually spark a conversation.
"You don't want to be obnoxious about it with your Muslim friends if you're not fasting, but on the other hand, it's actually a good time to learn more."
The Muslim American Society is hosting a community dinner Saturday in Seabrook to celebrate the start of Ramadan. The event is free and open to the public.
Ramadan runs through July 17.
Related stories