In the latest funding plan, the state's largest school district, Houston ISD, would have kept millions more in property tax revenue.
But other school districts like Aldine, Alief and Humble would not have benefitted as much.
"It had some serious problems," said Wayne Pierce, executive director at the Equity Center, a research and advocacy group in Austin. "We're probably better off waiting for something that is seriously improving public education, making it more efficient."
Pierce added that significant reform needs to consider the actual cost of educating students, like English language learners.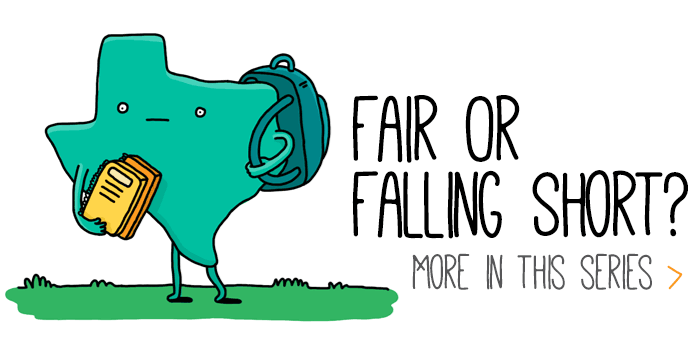 The $3 billion attempt to fix Texas school funding died in the Texas Legislature this week, when its author Rep. Jimmie Don Aycock, R-Killeen, withdrew it ahead of a key deadline.
But even with problems, Pierce said that the failed effort still marked progress.
"Because it got people to thinking and talking about some things and hopefully, maybe, by talking about it there were some mistakes that have been done that won't be repeated when and if we get to down to serious business of fixing school funding," Pierce said.
In some ways with the failed effort, Texas is repeating the same pattern Pierce has seen over the last 30 years.
"It has always taken a court case to get the legislature to act," he said.
The latest case on school finance is before the Texas Supreme Court.
To learn more about how Texas finances public schools visit our special page "Fair or Falling Short."