The Houston Airport System and United Airlines are set to begin construction on a new terminal at Bush Intercontinental Airport.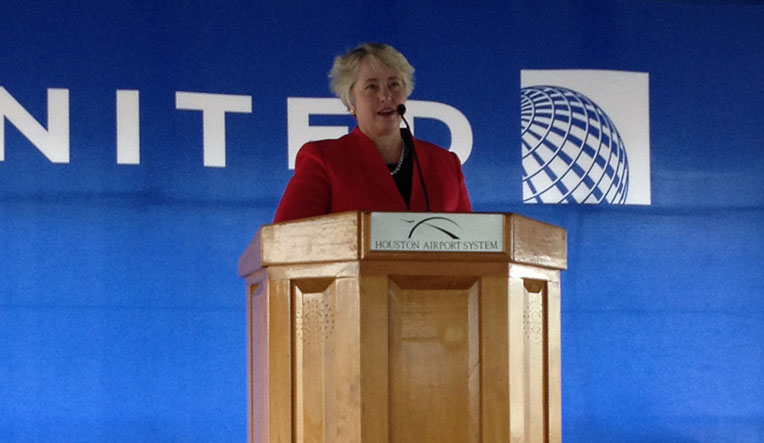 Mayor Annise Parker speaking at the press conference
United Airline's new Terminal C North concourse is a $244 million dollar expansion that Mayor Annise Parker says will allow Houston to compete for international traffic.
"We needed a new terminal for a long time, and with the very aggressive expansion efforts that we've put into place, we're expanding our global reach," Parker says. "We have to have a great place for those folks to land and connect to United Airlines, and spread them around the country."
United's Vice Chairman Jim Compton says when it opens in 2017, the terminal will have 11 passenger boarding gates that will accomodate the carrier's mix of narrow, mid and wide body aircraft.
"The new international terminal will help guarantee that we remain competitive with other global connecting cities. From IAH, Houston travelers have access to the most extensive route network in the world,"
Compton says.
Bush Airport is the 8th busiest in the nation and one of the largest hubs for United Airlines
.