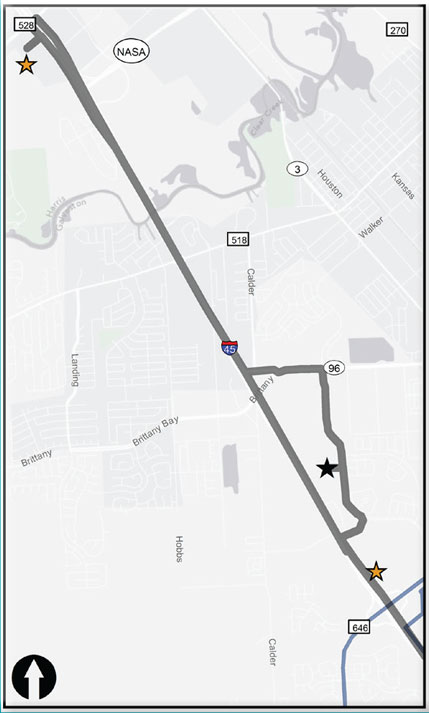 enlarge
Map is courtesy of the Gulf Coast Center
Connect Transit's park and ride service takes commuters from the League City Park and Ride to several Galveston destinations including UTMB.
Transportation Director James Hollis says many of those runs are standing room only so they're now adding three new 40-passengers buses.
"We've added three runs to the AM and three runs to the PM so that will certainly take care of any of the standing room issues that we've had. Which is a nice problem to have," explains Hollis.
Connect Transit is part of the nonprofit Gulf Coast Center, which provides social services in Galveston and Brazoria Counties.
Hollis says they were able to purchase the buses with the help of a federal clean air grant.
"If we're doing about 400 boardings a day, and that's round trip, we're taking about 200 cars a day off the road," says Hollis.
Connect Transit is also working on plans to eventually provide commuter service into downtown Houston.