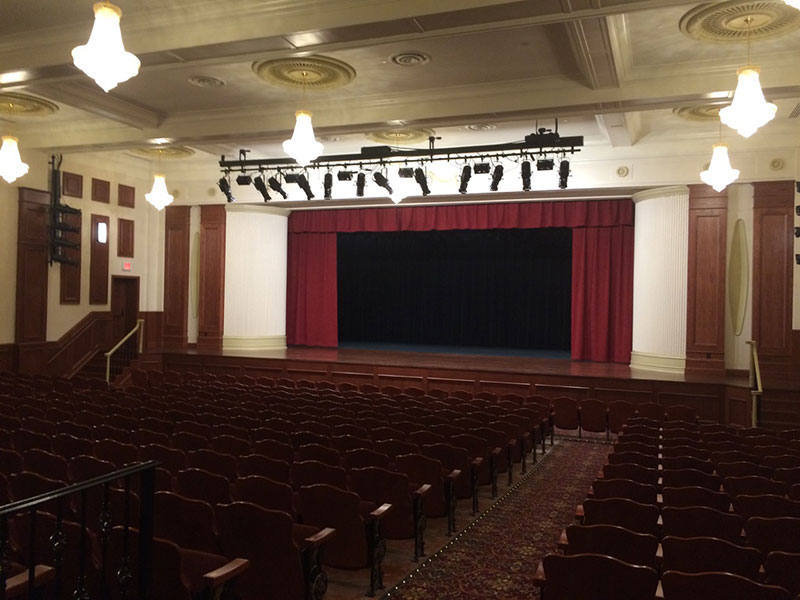 Once the school's basketball court, the new auditorium holds 357 seats. The twelve chandeliers are new, but the ceiling medallions are original.
Humble's Mayor Donnie McMannes beams with pride when he gives a tour of the new Charles Bender Performing Arts Center.
Maybe it's because he's come here nearly every day for the past two years to oversee its renovation.
The stately red brick building is situated on a well-manicured lawn, framed by large oak trees. It dates back to 1929 when it was built as the Charles Bender High School.
McMannes was in the graduating class of 1953. When he learned that there were plans a few years ago to tear it down, he intervened. He suggested turning it into a place to welcome performing arts.
"It's something we didn't have and never have had. It's basically, let's do it and see what happens," he said.
The newly-renovated venue opened its doors to the public a couple of weeks ago with a concert featuring local talent. Now the goal is to recruit others.
"We hope to bring as much of that top-notch stuff as we can into this building where the people in Humble or the Humble area can come here and enjoy it," McMannes said.
McMannes finishes his ten-year run as mayor next month. He'll leave knowing that, by focusing on the future, he's preserved a piece of history.