In 2014, the Texas school finance system was ruled unconstitutional, yet again. State District Judge John Dietz sided with more than 600 school districts when he issued his decision, saying Texas is failing to provide a basic education to all students.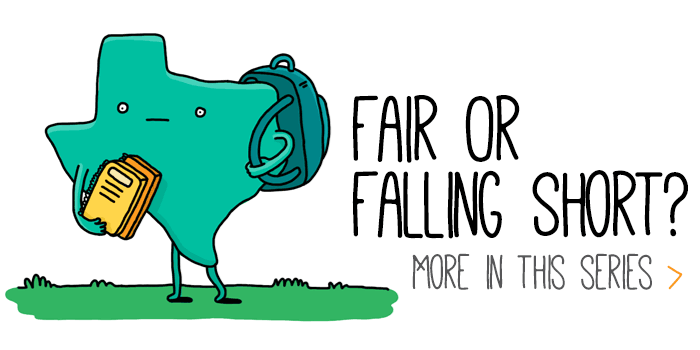 In his first major public appearance since the ruling, Dietz addressed the Association of Texas Professional Educators. He spoke about the history of Texas public education and the reasoning behind his ruling.
Listen to the judge's comments, which were given in Austin in February 2015.
Support for this series was provided by "The Equity Reporting Project: Restoring the Promise of Education," which was developed by Renaissance Journalism with funding from the Ford Foundation.