Manchester is a community about five miles southeast of downtown Houston. It's right next door to a refinery and very near petrochemical plants along the Houston Ship Channel. It's where the director of the U.S. Environmental Protection Agency, Gina McCarthy, will meet Thursday with environmental activists, residents and property owners.
The activists call Manchester a "vulnerability zone" for chemical disasters and pollution. The neighborhood was featured in a report by environmentalists: Who's in Danger? Race, Poverty and Chemical Disasters.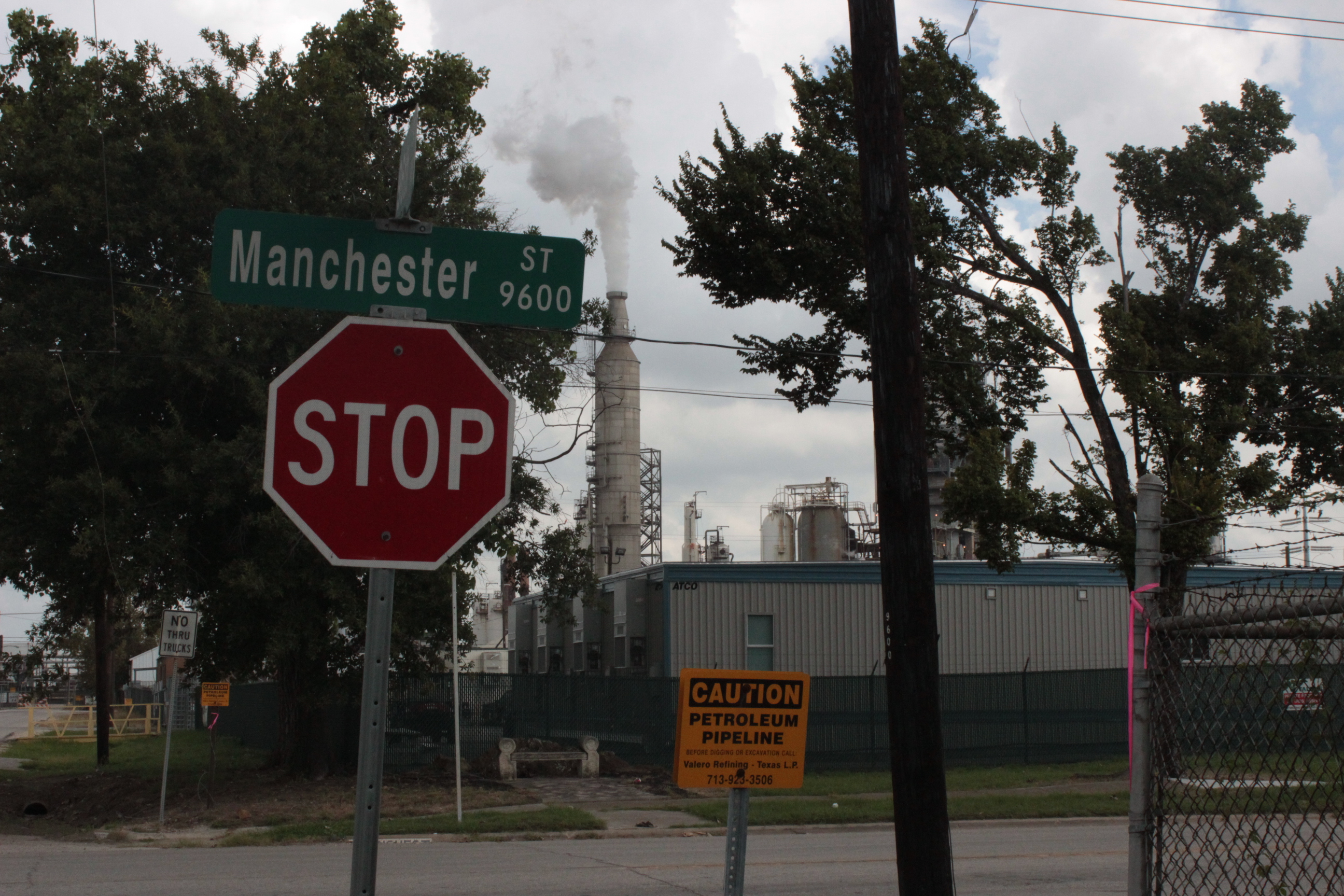 A street in Houston's Manchester neighborhood.
McCarthy's visit comes on the heels of an EPA finding that emissions from the giant flares that plants often use to burn off excess chemicals release far more smog-causing pollution that previously estimated; up to four times more. The EPA is expected to use the new data to make refineries and chemical plants do more to reduce toxic emissions.
"Well, definitely it will improve the air quality," says community activist Juan Parras.
But it's only an incremental improvement for people living in neighborhoods like Manchester.
"They'll still continue to get exposed at lesser amounts," said Parras.
The new pollution guidelines were prompted by a law suit filed in part by Houston environmental groups. Two trade groups representing the chemical insustry have declined to comment on the latest EPA findings.