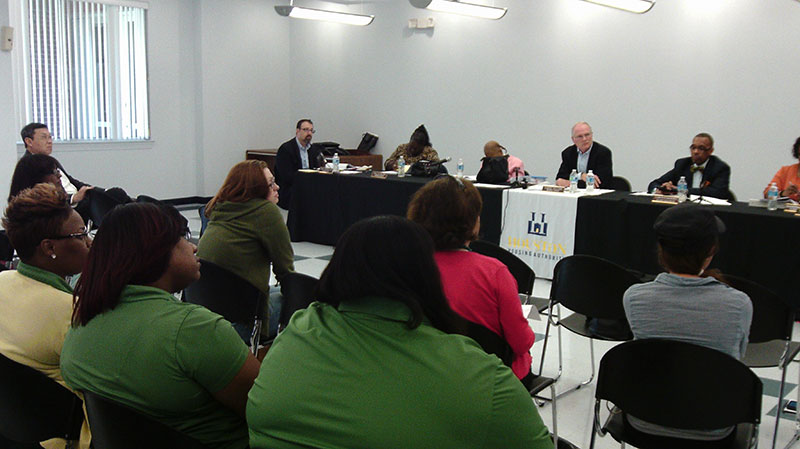 The Pinemont Park and Ride near U.S. 290 was closed last year. Now Metro wants to sell the property to the Houston Housing Authority, which hopes to build 300 units of what it calls "workforce housing."
But a group of people living in nearby neighborhoods oppose the move. They say a large development would bring problems. Nearby resident Kendra Yarborough Camarena doesn't think the location is good for school kids.
"Benbrook I know is not at capacity, but it's also on the other side of 290, which to me is a very dangerous walk. And I have 9-and-6-year-olds and I wouldn't want my children to do that walk," Camarena says.
But Houston Housing Authority President Tory Gunsolly says the need is urgent, considering there are 44,000 people currently on a waiting list for low-income housing.
"Most of the people would have jobs, and most of the people are what you would consider middle-class. They're making $30,000 a year as a secretary or a nurse's assistant," Gunsolly says.
The Pinemont property has been appraised at $3 million. Metro's board is expected to act on the sale at Thursday's meeting.