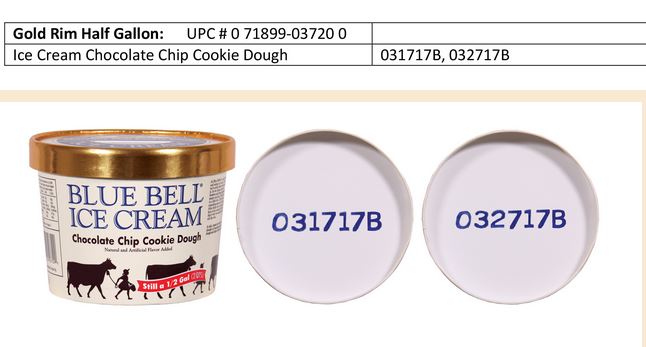 BRENHAM, Texas (AP) — Brenham-based Blue Bell Creameries is recalling all of its products on the market after two samplings of chocolate chip cookie dough ice cream tested positive for listeriosis.
Blue Bell's chief executive Paul Kruse said in a statement Monday night that the company "can't say with certainty" how the bacteria was introduced to the manufacturing line.
"(We're) just committed to doing the right thing, and the best way to do it is to take all our products off the market so we can be completely certain that they are safe," said spokesman Joe Robertson.
Robertson said the company is expanding its cleaning and sanitation system, beefing up employee training and making other changes.
"We've expanded our system of swabbing and testing plant environments by some 800 percent; we are sending samples daily to microbiology labs for testing," he explained. "We intend to fix this problem. You're not going to hear any excuses from us. Our plan is we're going to earn our way back and be stronger and better."
The company last month issued its first recall after ice cream contaminated with listeriosis was linked to three deaths at a Kansas hospital. Five others in Kansas and Texas were sickened with the disease.
The foodborne illness was tracked to a production line in Brenham and later to a second line in Broken Arrow, Oklahoma.
The recall extends to retail outlets in 23 states and internationally.
Blue Bell is urging consumers who have purchased the items to return them to the place of purchase for a full refund. For more information consumers may call 1-866-608-3940 Monday through Friday 8 a.m. from 8 p.m., Saturday 10 a.m. – 2 p.m. CT or click here to visit bluebell.com.