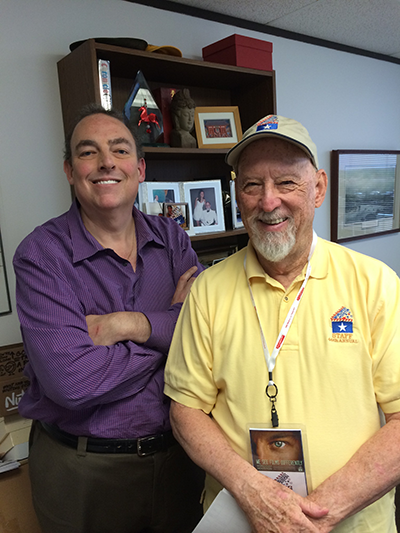 From left to right: Filmmaker David Healey and WorldFest's founder, Hunter Todd
Anyone who thinks it's too late in life to become a filmmaker hasn't met David Healey. Several years ago, the 54-year-old Houston-based attorney decided to write his first screenplay.
"And then I decided to rewrite my screenplay fifty or sixty times, and then ultimately I got hooked up with some people and we ended up making a movie," he said.
That movie would become an award-winner at the 2013 WorldFest, which led to winning prizes at other international film festivals. Now it'll be the headliner for opening night of this year's WorldFest.
The festival brings plenty of money to the city, too.
"Of course, there's the cultural tourism impact and several thousand room nights means we've brought millions of dollars into the city," said Hunter Todd, who founded the festival 48 years ago.
Todd also points out that WorldFest discovered the first works of film greats like Steven Spielberg, George Lucas, and the Coen Brothers.
This year's fest opens this Friday night and runs through April 19th at the AMC Studio 30 on Dunvale.