There are more than 140 residential parking permit areas in Houston. On Wednesday, the City Council could add a block of Hyde Park Boulevard between Waugh and Van Buren in Montrose to the list.
"The RPP program is there for residential areas that are impacted by commuter parking problems," Maria Irshad with the city of Houston's Parking Management says. "So typically it's an area that's next to a large institution that probably drives a lot of traffic."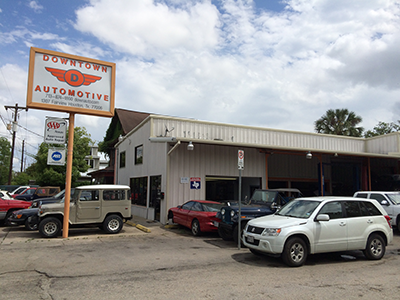 Employees of Downtown Automotive usually park on the streets around the shop.
In this case, some residents complained about street parking by employees of nearby car repair shop Downtown Automotive. They collected signatures for residential parking and a hearing was held with the city's Parking Management.
That's how it got to City Council.
But Mark Garcia, owner of Downtown Automotive, doesn't understand why it's an issue.
"The parking problem that all the residents say is at night time," he says. "It's for the bars and the drinking and they come and they park back there. So I don't understand why they're doing permitted parking back there during the business hours."
Garcia says if City Council passes the item, his employees will have to park on a different residential street.
Meanwhile, those residents who want to park on that part of Hyde Park Boulevard will have to buy a $27 permit every year.