At the Baker Ripley Neighborhood Center in Southwest Houston, tax specialists are working to help people meet the filing deadline. They've had to tell some clients they owe a penalty if they didn't have health coverage in 2014.
Many people didn't know about that tax penalty, and they may qualify for a special enrollment period through the Affordable Care Act. The center has partnered with healthcare navigators to get people insured while they're filing taxes. Maria De La Cruz is with Houston's Department of Health and Human Services.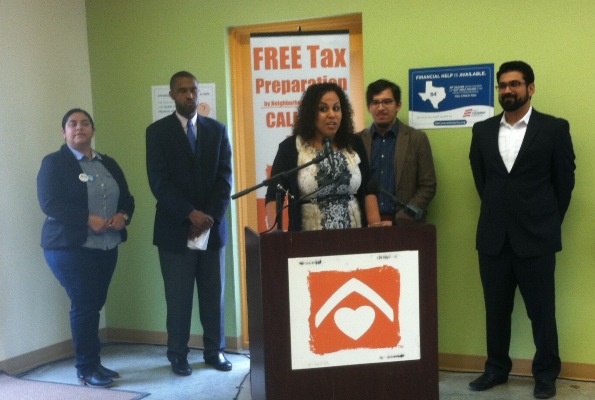 Maria De La Cruz, with Houston's Department of Health and Human Services, explains how the special enrollment period works.
"The same paperwork you use to do your taxes is what will be used to enroll into the process, so while you're doing your taxes you can make your family healthier," De La Cruz said.
De La Cruz wants people who qualify to take advantage of this special enrollment period. Some groups are focusing on getting younger people insured. Jose Eduardo Sanchez is with Young Invincibles. He says many people may not realize that healthcare can fit within their budget.
"I especially encourage young adults. For the price of what you're paying for your Netflix subscription, you could be getting an affordable healthcare plan," Sanchez said.
The special enrollment period runs through April 30.