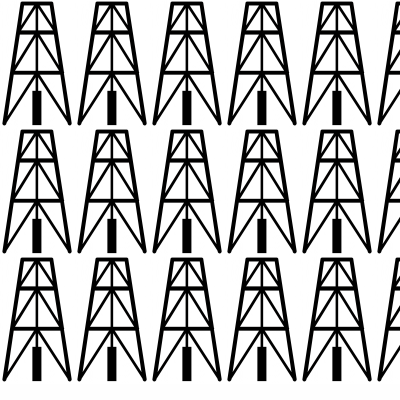 The Texas Railroad Commission issued 924 original oil and gas drilling permits in February. That's down from 1,682 in February of last year, a decline of 45 percent.
"This is just continuing the trend of drillers retrenching and reducing their capital expenditures in the light of crude oil trading below $50 a barrel," says Andrew Lipow, president of Lipow Oil Associates, a Houston-based consulting firm. "What we're seeing in Texas is following a national trend, where the rig count is declining in places like North Dakota, as well as the Rocky Mountain areas of Colorado and Wyoming, and that's extending to Texas in both the Permian Basin [in West Texas] and the Eagle Ford area in South Texas."
Meanwhile, Texas oil production is still rising, despite the falling rig count and the drop in permitting. Preliminary numbers show the state produced about 2.2 million barrels of crude per day in January, up about 15 percent compared to a year earlier.