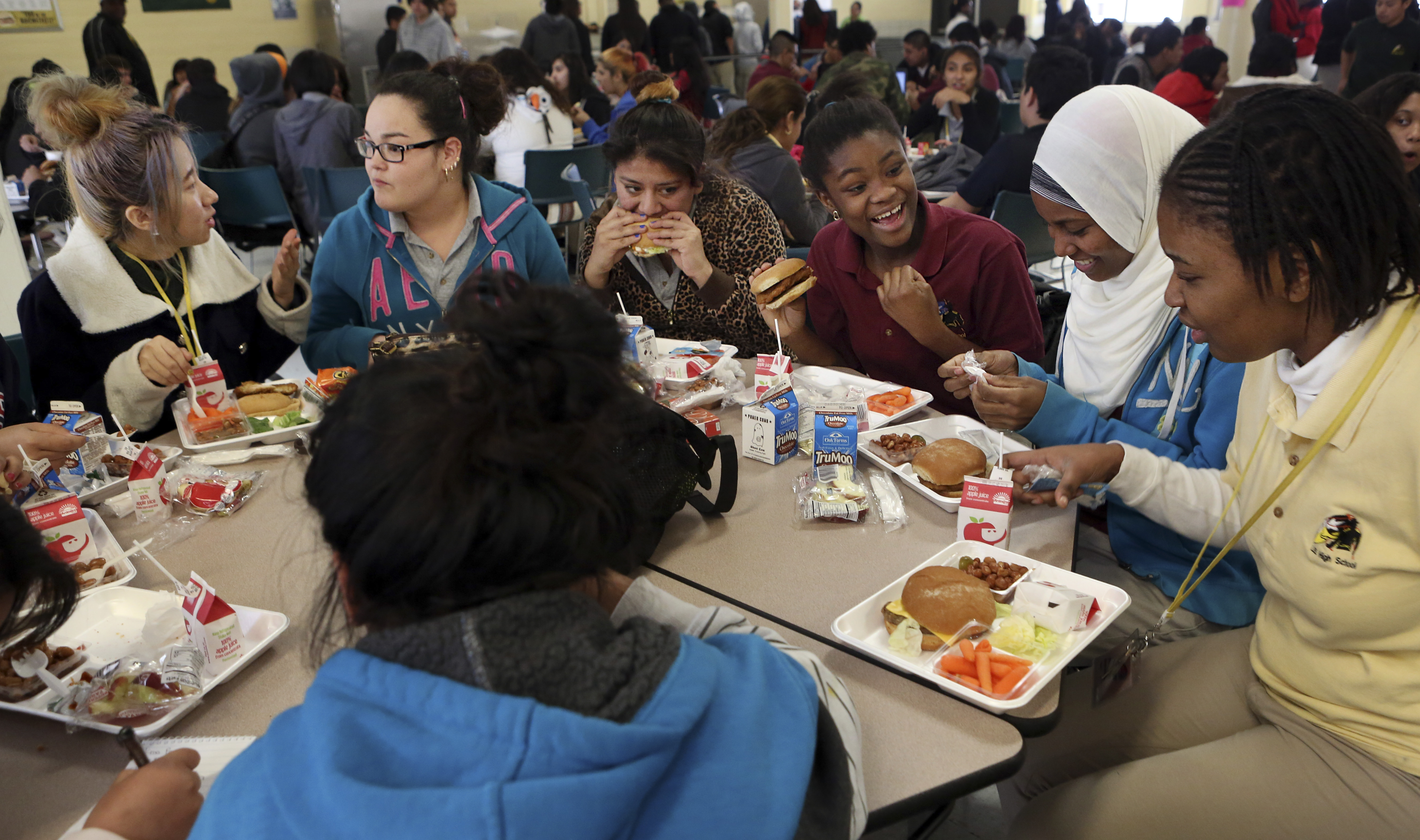 Marie D. DeJesus/©Houston Chronicle. Used with permission.
Every day in the cafeteria at Lee High School, the same group of ten girls crowd around one table. They are from nine different countries.
They don't spend a lot of time talking about the past, though. Like teenage girls everywhere, they're focused on the present — thinking about college, joking about classes and filled with energy.
News 88.7 Education Reporter Laura Isensee recently joined this unique lunch group and brings us this audio postcard from the noisy, bustling cafeteria.
Several girls shared what being one of The Million means to them. Here's what they said:
"The million means, like, represent our country, or represent our culture." –Marinela Campos
"One in a million, that's, like, a lot. And it's, like, a little bit that you bring from your country to this big country that has a lot of different cultures." -Rosangela Sosa
"Being one of the million makes me feel special because not many people have the opportunity to be here, right?" -Oluwatomi Ekibolaji
"Being one of a million makes me very overwhelmed, because, like, I just notice that there are so many different, like, you know, different tribes of people out there and it opens my mind. If we share (with) each other the good things, maybe, like, you know, we can make a better environment for all the peoples in this world." -Mary Mang Hau Cing