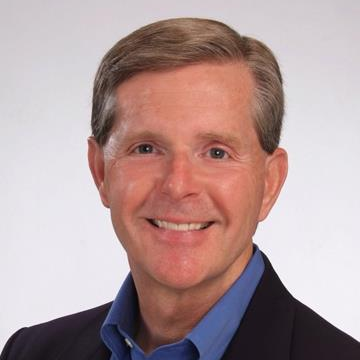 State Rep. Phil King, R-North. Photo credit: Phil King's Twitter profile picture
Last year, voters in the North Texas city of Denton defied state officials when they passed a ban on fracking within the city's limits. Immediately, state officials said only the state of Texas — not cities — can regulate oil and gas drilling. Now, state lawmakers began considering ways to outlaw what Denton did.
"One of the problems that came from that was confusion over what that ordinance would cost," said Rep. Phil King, R-North Texas. He authored one of two bills a house committee considered on Monday.
King's bill would force cities that restrict drilling to pay five years' worth of taxes that might have been earned by the state and school districts had wells been drilled, taxes that King said in Denton would amount to a quarter billion dollars. The other bill would make it illegal for cities to regulate drilling except for nuisances like noise and dust.
Luke Metzger with the group Environment Texas testified that the cities were only trying to make up for what state regulators weren't doing.
"With the poor track record of the State of Texas to enforce the law, citizens are counting on cities to step up and fill the gap and protect our citizens from fracking and drilling," testified Metzger.
The two bills are among a number of proposals targeting the power of cities to regulate drilling and are thought to be the most likely to win the legislature's approval. For the moment, drilling has dramatically declined in North Texas, not because of city bans, but because of low prices for oil and natural gas.