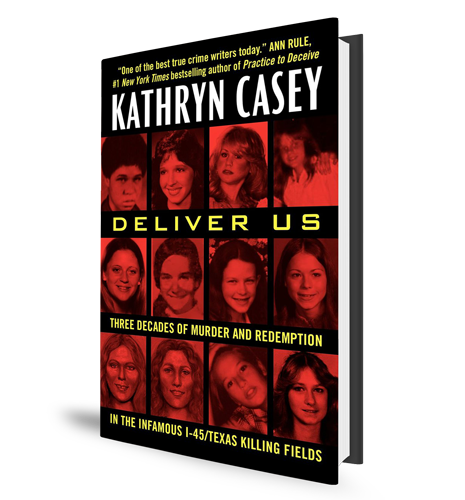 Over a 30-year stretch, there were some 30 murders — mostly of young women — along a stretch of I-45 spanning from Houston to Galveston. Authorities don't believe all 30 are related, but two clusters of them could be the work of one — or maybe even two — serial killers at work in the 1970s, 80s and 90s.
Houston author Kathryn Casey spent the last three years looking closer at these areas — one just off I-45 near League City and the other in and around Galveston Island — and she's compiled what she found in a book called Deliver Us: Three Decades of Murder and Redemption in the Infamous I-45/Texas Killing Fields.
She talked with Houston Matters' Michael Hagerty and began by describing the area near League City where four of the crimes occurred.
MORE:
Author Examines Murders Along I-45 and the Texas Killing Fields (Houston Chronicle, Jan. 22, 2015)
The Real-Life Mystery of the Texas Killing Fields (CBS News, July 2012)
Victim's Father Founds Missing Persons Organization, Texas Equusearch