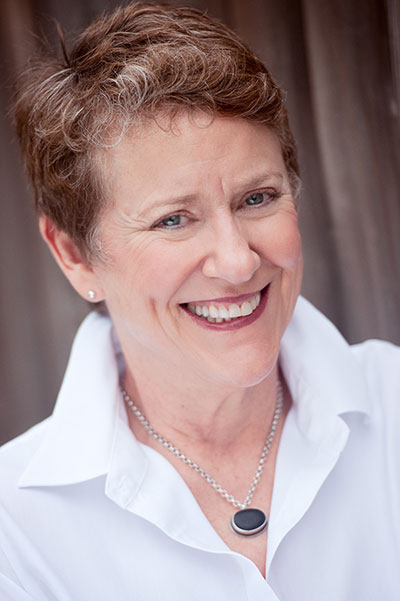 Liz James, CEO of the Lesbian Health Initiative of Houston. Photo credit: Allison Wilkins McPhail
You might not think about the Affordable Care Act as a civil rights law — but for many gays and lesbians, that's exactly how it works. The law includes anti-discrimination protections, and eliminates insurance denials and spending caps for chronic conditions such as HIV and mental illness. That's important because LBGT people are more likely to be uninsured, and to report more negative experiences with the health system.
"We are more uninsured than the heterosexual population, and in fact in the South that can be twice as much," said Liz James, CEO of the Lesbian Health Initiative, a Houston nonprofit.
The reasons for that are many, James said, including the fact that employment discrimination means many LGBT workers may end up unemployed or in low-wage jobs that do not include health benefits. Many insurance policies previously did not allow coverage of a same-sex partner or their children. There are even reports of insurance companies denying LGBT applicants, although the new law now prohibits all discrimination and guarantees coverage if the applicant can pay.
James said the health concerns of LGBT people are far from monolithic, but can include "higher rates of mental health concerns, including anxiety and depression and suicide attempts. We have higher rates of certain cancers, such as breast and cervical cancer. We have higher rates of obesity and associated health impacts. We also have higher use of things like tobacco and alcohol. And last but not least, although (it's) certainly not (just) an LGBT disease, we're at greater risk for HIV and the associated mortality rates," she added.
James spoke with Health and Science reporter Carrie Feibel about how the Affordable Care Act can help improve health for LGBT people.
Before the law, one in three LGBT people in the low- or middle-income groups were uninsured. Since the law passed, that rate has dropped; now just one in four remain uninsured. James said she expects more LGBT people to seek coverage because of the new protections. For example, now all health plans that offer coverage to opposite-sex spouses also must cover same-sex spouses who are legally married in any state — even if the state they live in doesn't recognize the marriage, like Texas.
To listen to the entire interview, please click on the audio player above.