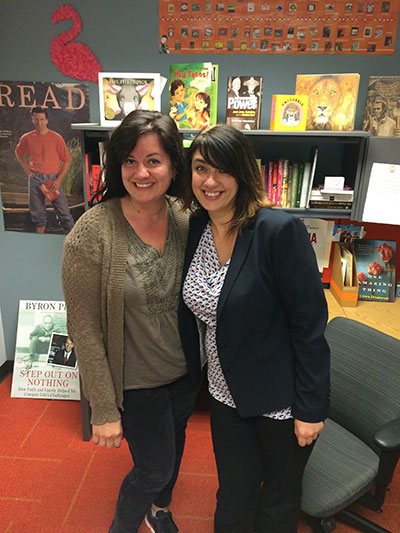 Gwen Zepeda, (left) Houston poet laureate and Houston Public Library's Jennifer Schwartz (right)
The idea behind establishing the Houston Poet Laureate Program was to choose a local poet to represent the city. This would involve not only getting the community excited about poetry, but to propose a program designed to reach audiences who wouldn't normally be exposed to it.
"They'll also be expected to write poetry about the City of Houston for certain occasions, for the mayor, or for what might come up," said Jennifer Schwarz, manager of programming for the Houston Public Library.
With the help of the Houston Arts Alliance, the library is able to offer an honorarium of $10,000 to be distributed throughout the poet's two-year term.
"It gave me new opportunities and it just gave me a whole new experience to learn from so I feel like I've matured as a writer and as a person and even just in my professional life — because of this," said Gwendolyn Zepeda, award-winning author and Houston's first poet laureate.
The name of the second poet laureate will be announced in April, coinciding with National Poetry Month. The application deadline is Friday, March 13th.