Stephen Costello made the announcement in a ballroom at the Hilton in downtown Houston.
Costello is in his third and final term as a council member. A civil engineer, he previously chaired the council's Flooding and Drainage committee (which is now the Transportation, Technology and Infrastructure Committee) and currently chairs the Budget and Fiscal Affairs Committee.
He says it's that experience that gives him an edge over his competitors, who, like him, are mainly talking about three issues: roads, public safety and city finances.
"I'll be working the minute I sit in that chair the very first day," Costello says. "I won't have to go through any learning curve."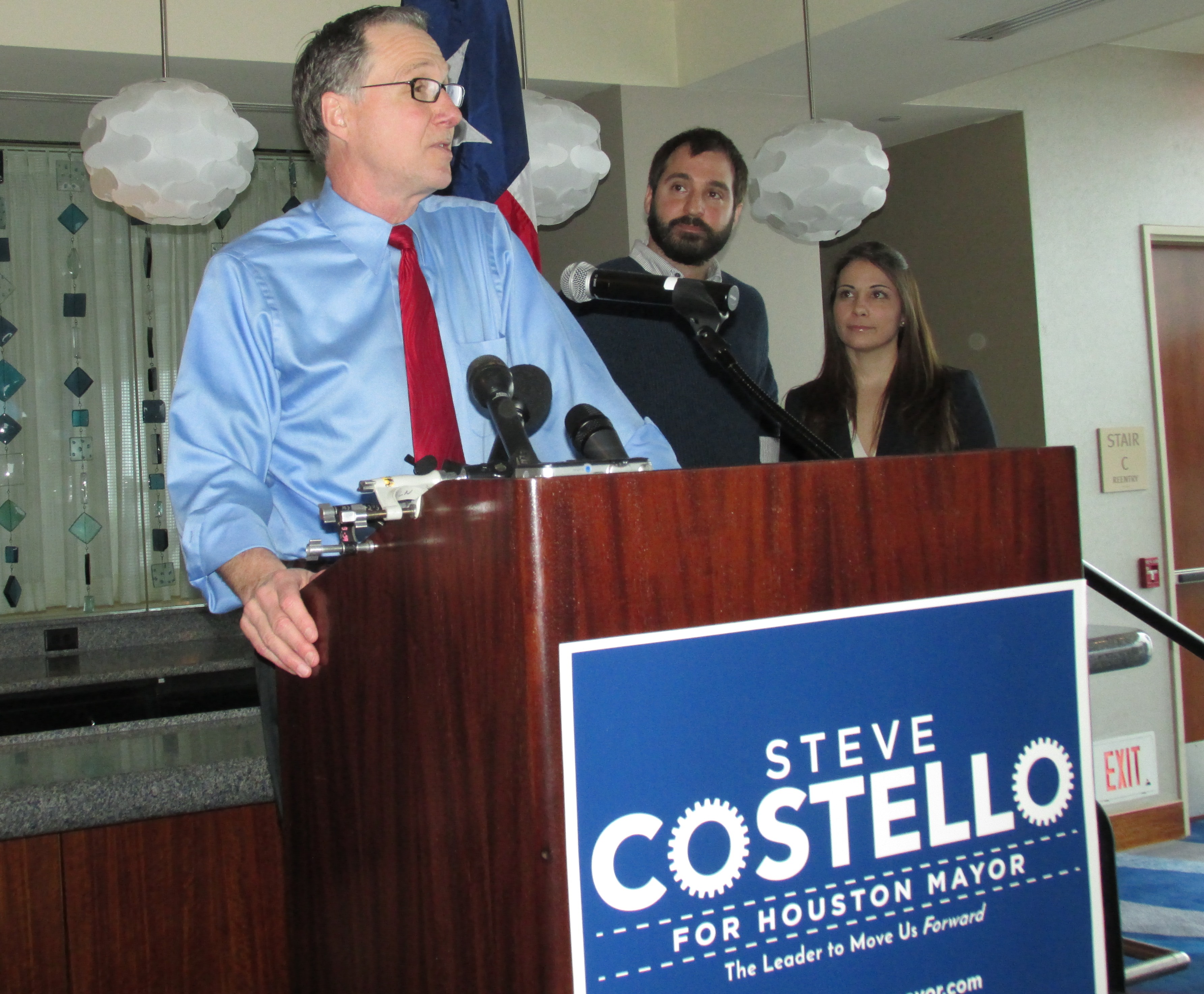 Houston City Council Member Stephen Costello formally announces his candidacy for mayor.
The council member is proud of his work on ReBuild Houston, the city's dedicated pay-as-you-go fund to address infrastructure needs.
That program has its critics, including fellow mayoral candidate Bill King, who calls it a "rain tax." But Costello says it has saved the city a lot of money.
"We've lowered our overall debt in streets and drainage by $100 million," the candidate says. "We've doubled our infrastructure investment to $300 million a year, and we've done it with less staff."
Costello also says he'll come up with funding to hire 1,500 more police officers.
Besides King, the other declared candidates for Houston mayor include: City Council member Oliver Pennington, state Rep. Sylvester Turner, former City Council member Chris Bell, and businessman Marty McVey.