Many students in Greater Houston face serious challenges. Some are homeless. Others are teenage parents.
These are the at-risk students that the group America in Recovery wants to reward for overcoming the challenges and graduating from high school.
Judy DuBose, executive director of the nonprofit, said the scholarship program is expanding and the amounts vary between $500 and $2,500 based upon need and students' applications.
"That's not a bad title to be called an at-risk person because you know what? That means that you know that you need to do something special with your life so you can help somebody in the future," she told a group of students Friday at the library of MacArthur High School in Aldine.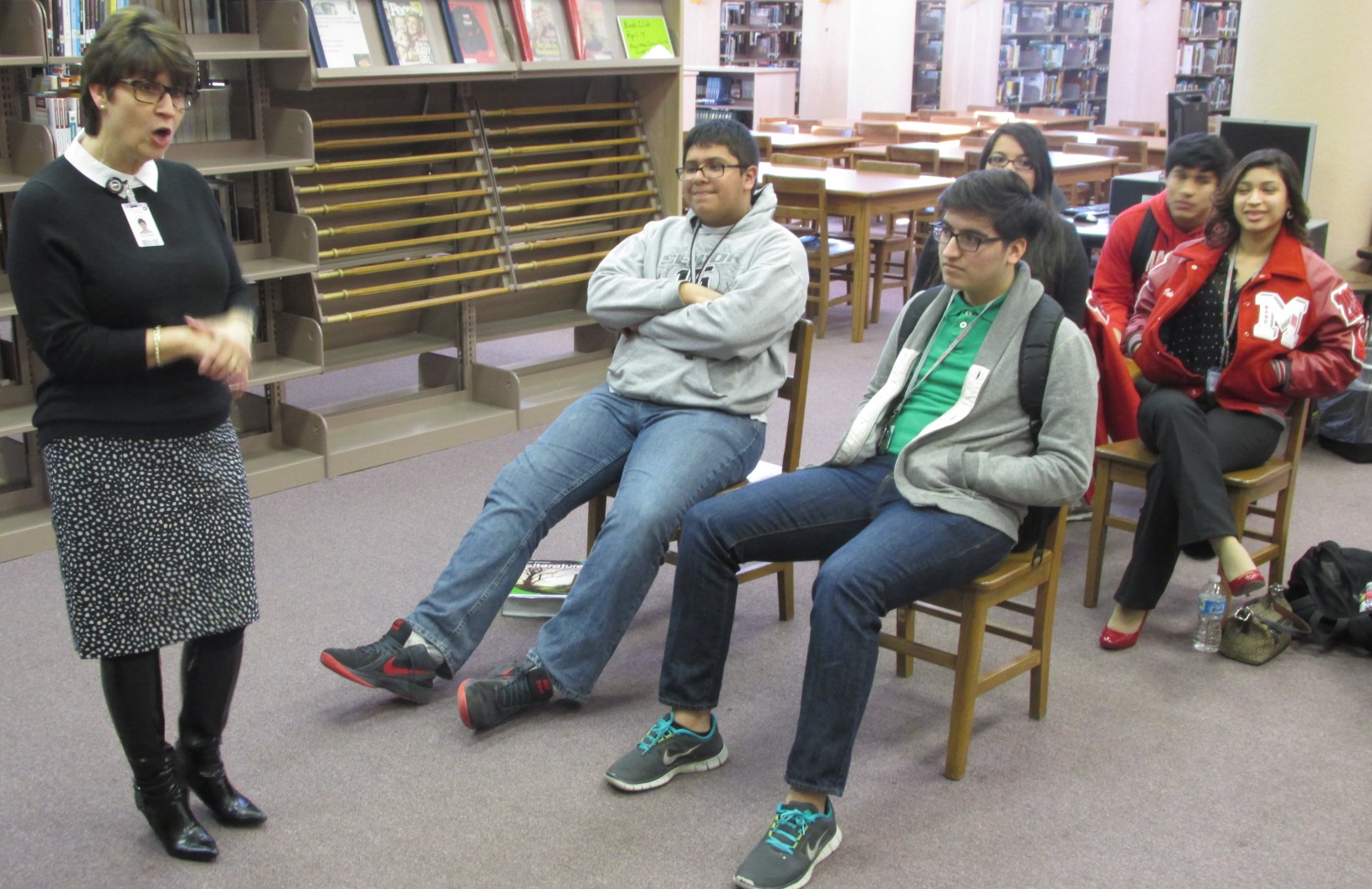 Aldine Superintendent Wanda Bamberg (left) talks with MacArthur High School students about their college plans and a new scholarship program for at-risk students.
This year the nonprofit is expanding to the Aldine Independent School District.
DuBose said to win an award, students need to have good grades, show a plan and tell their personal story.
Superintendent Wanda Bamberg said many of her students need financial help.
"And so that's what we want to support our students to do – find ways that they can get opportunities for money for scholarships for college because they do have great things to do," Bamberg said.
Already high school senior Sydney Reed, 18, has plans: study crisis management at Howard University in Washington, D.C.
She said she wants to apply for the new award and also tell her friends about it.
"I think the new scholarship kind of levels things out," said Reed, adding that any amount helps. "It's an opening for anyone practically."
Students in other districts can also apply including Cy-Fair, Galveston, Houston and Spring. The group America in Recovery expects to award more than 20 scholarships this year. That's up from four last year.