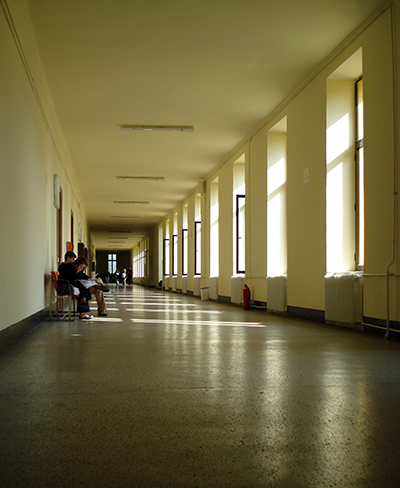 Free Images
In Texas, when a student misses school they're not just counted as absent.
They can be sent to adult criminal court and can be prosecuted for truancy.
A new report released Thursday highlights how often that happens — and which students get sent to court the most.
In 2013, Texas sent about 115,000 students to court for missing school.
That's more than twice the number of truancy cases in all other states combined.
"Just the sheer number of cases is staggering", said Mary Mergler, director of the school-to-prison pipeline project with Texas Appleseed, a public interest law center.
"One of the most disturbing things that we found, based on the data that we analyzed, was that four in five students sent to truancy were economically disadvantaged," she said.
Mergler explained that low-income families often have other issues that lead to kids missing school. They may not have reliable transportation or may be homeless.
The report found students of color and students with special needs were also prosecuted at disproportionately high rates.
For example, in 2013-14, almost 20 percent of the reported truancy court referrals involved African-American students, though they make up less than 13 percent of all students.
Once in court, students usually face hefty fines — or even a judge's order to leave campus and take the GED.
The report found that over three years, more than 6,400 students were ordered to take the GED and failed. One in five of those students were in special education.
Truancy laws may change since lawmakers have proposed reforms in Austin.
"Ultimately, truancy is a school and family issue and not a court and law enforcement issue," said Mergler.