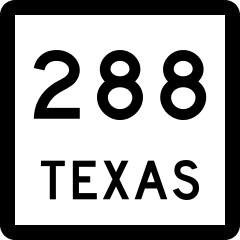 A toll road linking Brazoria County with the Texas Medical Center is one step closer to reality. The Texas Transportation Commission on Thursday awarded a contract to Blueridge Transportation Group to build and operate the State Highway 288 Toll Road.
The project will cost about $800 million. The toll lanes will run about 10 miles, from U.S. 59 to the Brazoria County line.
State Rep. Ed Thompson, R-Pearland, says development that has occurred in other parts of Greater Houston is now moving south and they need to be ready for it. He made the comments at a meeting in Austin.
"If you drive around that 610 Loop and you see the development that's occurred just in my lifetime it's beyond anything you could ever imagine and this is going to be the same thing," Thompson says.
And Brazoria County Judge Matt Sebesta Jr. says the toll road won't just benefit people who commute to the Texas Medical Center.
"We've got $30 billion in petrochemical investment going in the southern part of the county," Sebesta says. "And so it's just increasing the rate of growth in the county and really making things happen."
TxDOT says the project will include ramps at Beltway 8 and a direct connector to the medical center. Construction is expected to start in late 2015 and completed in 2019.