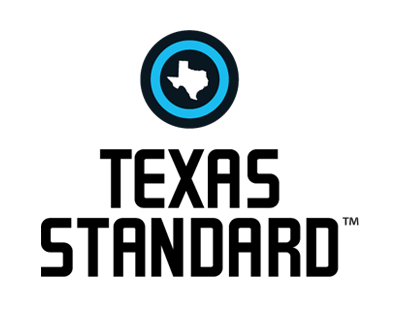 The Lone Star state sets itself apart from the rest of nation. Texas has its own voice and take on things. Houston Public Media News 88.7 radio listeners can now hear this distinctly Texas perspective in the new show Texas Standard.
Texas Standard makes its debut in Houston at 1:00 p.m. on Monday, March 2.
"The Greater Houston community can turn to News 88.7 anytime throughout the midday to be informed about not only what is happening locally with Houston Matters, but also statewide with Texas Standard," said Capella Tucker, content director of Houston Public Media. "These two shows, combined with international and national news from NPR, provide listeners the most up-to-date and complete news coverage for an engaged community."
This cross-station collaboration provides a platform that connects Texans with stories across the state.
"We are excited to collaborate with KUT, KERA and Texas Public Radio in bringing our listeners even more quality content from a statewide perspective," said Lisa Trapani Shumate, executive director and general manager of Houston Public Media. "It also creates new opportunities for us to share the insightful reporting of our award-winning News 88.7 team by contributing Houston's news and viewpoints with listeners across the state."
"Texas Standard will be a perfect complement to our local news coverage here in Houston," said Jack Williams, news director of Houston Public Media News 88.7. "Our journalists will contribute frequently to the program to make it relevant to our local audience."
The format allows an in-depth look at current events.
"Our intent is to be fresh, original and groundbreaking," said David Brown, host of Texas Standard. "We believe that reporting marked by wit, humor and informality can uplift and underscore our shared humanity, while helping us understand the world around us."
Prior to his work with Texas Standard, Brown founded and hosted the award-winning cultural journalism unit Texas Music Matters, produced by KUT Public Radio. He is known nationally for his work as host of public radio's Marketplace.
Texas Standard will air immediately following News 88.7's local talk show Houston Matters, hosted by Craig Cohen. For a complete line-up of Houston Public Media's news and information, arts and culture, and education programming, visit houstonpublicmedia.org.