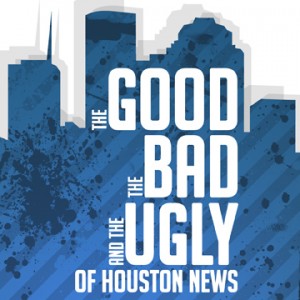 From the legislature taking up another measure that would allow licensed,
concealed firearms on Texas college campuses
, to 5,000-6,000
layoffs at Halliburton
; and from
re-imagining Houston's bus routes
to saving the
endangered monarch butterfly
by planting more milkweed: we discuss The Good, The Bad and The Ugly of this week's news.
Our panel of non-experts is comprised this week of: Russ Capper, founder and host of The BusinessMakers Show and The Energy Makers Show; Houston Chronicle writer and Wait Wait…Don't Tell Me! panelist Kyrie O'Connor; and John Nova Lomax, senior editor at Texas Monthly.