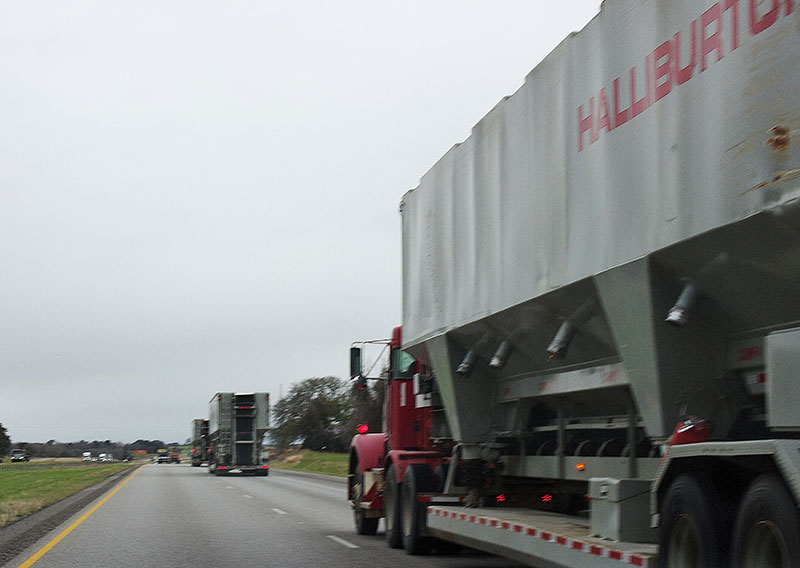 Convoy of Halliburton trucks head to Eagle Ford Shale. Photo by Dave Fehling
Houston-based Halliburton says it will eliminate at least 5,000 jobs in response to falling oil prices. The company is the world's second-largest provider of oil and gas drilling services.
Halliburton says it will lay off 6.5 to 8 percent of its staff. That represents 5,005 to 6,160 employees, based on its total workforce from the end of last year. The company says the cuts will come from all areas of its operations and that the moves are necessary because of the difficult market.
Oil prices plunged 60 percent from June to January, although they have recovered some of those losses recently.
Halliburton says the moves are not related to its pending acquisition of competitor Baker Hughes.
Halliburton competitor Schlumberger announced in January that it would eliminated 9,000 jobs in response to falling oil prices.