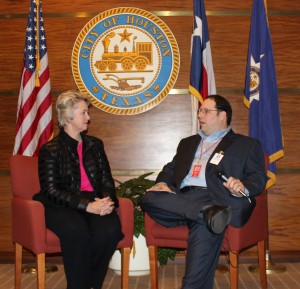 While D.C. watchers salivate over the developing 2016 Presidential campaign, Houstonians engaged in city politics are keeping an eye out for signals as to who might make a run in November to replace outgoing Houston Mayor Annise Parker next year.
On this edition of Houston Matters, we discuss the likely candidates, and what they may bring to the table. We also consider what may be missing in the pool of mayoral candidates. (Hint: there are a lot of Y chromosomes in the mix). We welcome your thoughts and your questions for Teddy Schleifer, who covers local politics for the Houston Chronicle.
Also this hour: Texas and Wyoming are the only U.S. states that will prosecute kids in adult criminal court for failing to attend school. Opponents of Texas' truancy law characterize it not as a way to properly address truancy but rather the establishment of dropout courts. Lawmakers sought to change the system in 2013; Governor Perry vetoed legislation to address it. State Senator John Whitmire, the bill's chief sponsor, wants to try again this session. We talk with Jeff Alexander from Harris County Protective Services, about how truancy typically represents a symptom of larger challenges facing students and their families.
Then: Houston Matters' Edel Howlin talks with Justin Ring from the local civil engineering firm EHRA about municipal utility districts. "MUDs" Â are essentially local forms of government established to provide water, sewage, and drainage services to neighborhoods not affiliated with any city. They're subject to approval by the Texas Commission on Environmental Quality.
And: We discuss the latest developments in Houston sports with CultureMap Houston sports columnist M.K. Bower.