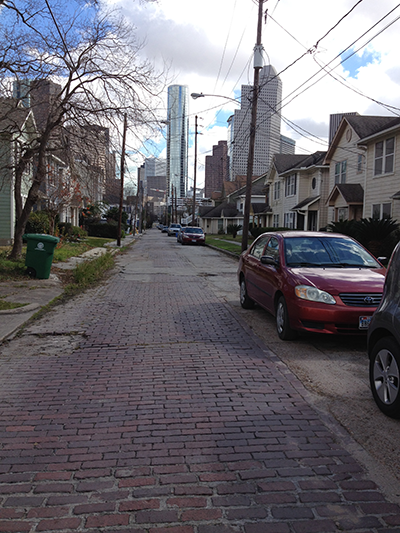 Freedmen's Town Bricks
There was no settlement during a judge ordered mediation between attorneys for the city and the Freedmen's Town Preservation Coalition. The city rejected an expedited trial date on the matter.
Coalition president Dorris Ellis says in an interview they're disappointed that the two sides could not reach an agreement.
"We believe that there was misinformation in that request for a TRO (temporary restraining order) and for mediation," Houston Mayor Annise Parker said on Wednesday. "We have every permission, every sign-off from every agency that we're aware that we need to provide necessary services to the folks over in that area."
A hearing date has not yet been set, but a temporary restraining order keeps the city from proceeding with the badly needed infrastructure overhaul.
Because the Freedmen's Town section of 4th Ward was established as a National Historic District, the coalition believes that federal protection will help save the bricks.
Related articles:
Houston To Mediate Over Fate Of Freedmen's Town Bricks
Bricks To Stay In 4th Ward's Historic Freedmen's Town
Judge Orders Crews To Halt Removal Of Freedmen's Town Bricks
Preservationists, City Engage In Talks Over Freedmen's Town Brick Streets
Freedmen's Town's Brick Preservationists Take Fight To City Hall
Houston to Move Forward with Removal of Freedmen's Town Bricks
Mayor: Freedmen's Town Bricks Will Be Put Back After Construction