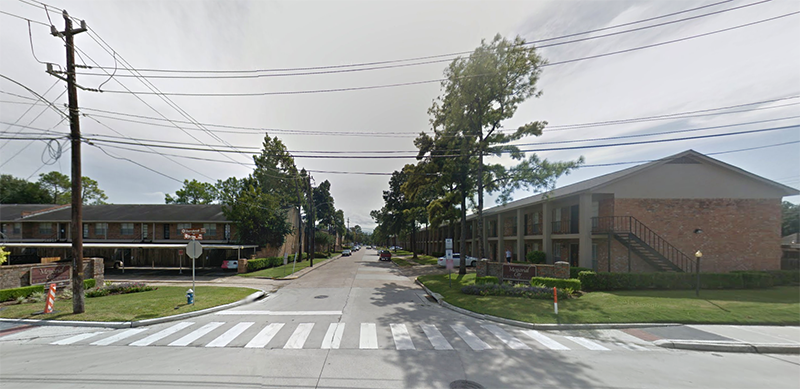 Memorial City Apartments on the corner of Barryknoll. Google screengrab.
Houston police are investigating the deaths of a local pastor and his wife and five-year-old son.
The family was found dead inside their home at the Memorial City Apartments near Barryknoll.
Police say Israel Ahimbisibewe was the vicar of the Episcopal Church of the Redeemer in the East End.
The family has two other sons.
According to the Episcopal Diocese of Texas, one son is in boarding school in California and the other was reportedly scheduled to attend boot camp in North Carolina last week.
According to Redeemer church members, Ahimbisibwe did not show up at church on Sunday and neighbors had not seen the family since Friday.
"This is a horrific and awful tragedy," said Bishop C. Andrew Doyle, Bishop of Texas, "We are in touch with the police and Israel's family here in Houston. Please keep the Ahimbisibwe and Redeemer families in your prayers," he said.
Ahimbisebewe was ordained in Uganda.
He earned his doctorate at Rice University and was also a chaplain at the University of Houston.