Updated on February 3, 2014
A legendary Montrose nightclub launches a social media campaign this morning to secure funding for a film project.
It's where bands like, The Cure, Red Hot Chili Peppers, Oasis, Grace Jones and Grand Master Flash all performed — just as their musical careers were about to take off.
"Numbers" — the Lower Westheimer music venue — has featured a plethora of who's who of the alternative, new wave, indie and electronic dance music scene since 1979.
"If you go there on a Friday night, you will see such diversity," says Marcus Pontello. He's a Houston native and the film's director. He recalls his first experience at Numbers as a 15-year-old.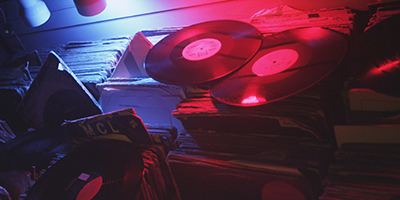 Vintage vinyl collection inside Numbers' nightclub DJ booth. Photo courtesy of Marcus Pontello
"It's a very special place and I think the older I got, the more I realized how important it was," Pontello says. "The more I lived in other places outside of Texas, the more I realized just how special "Numbers" is and how crucial it is that someone really go through the lengths of documenting it and bringing this story to a film."
"Friday I'm in Love" is the working title of an upcoming documentary on the two-story dance club and performance space.
With shooting already underway, Pontello says a new Kickstarter social media campaign will help the crew connect with musicians and performers outside of Houston.
"We're asking for $40,000, which is going to help us with various production expenses," he says. "But more specifically, it's going to help us travel for interviews."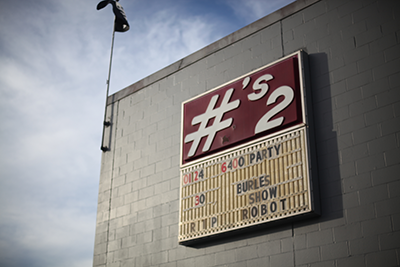 Numbers nightclub billboard. Photo courtesy of Marcus Pontello
Pontello says the music and archival rights for the project will also be a major expense, since the soundtrack of the film will play a significant role.
But it's not all about the music.
"More than the music, we're trying to hone in [on] what are those experiences of people feeling, like this is their home or feeling like this is their place of safety and acceptance," the 26-year-old says. "I think that's what resonates with me and I think that's what's going to resonate with people."
The film is slated for a fall 2016 premiere in Houston. The fundraising campaign went live online on Monday morning.