Former House majority leader Tom DeLay was indicted by a Travis County grand jury on money laundering charges in 2005. The Texas Court of Criminal Appeals overturned his conviction last year, but the indictment destroyed his political career.
DeLay spoke at a legal seminar at the South Texas College of Law this Saturday. The focus was on the grand jury system — a system Delay says is in serious need of reform.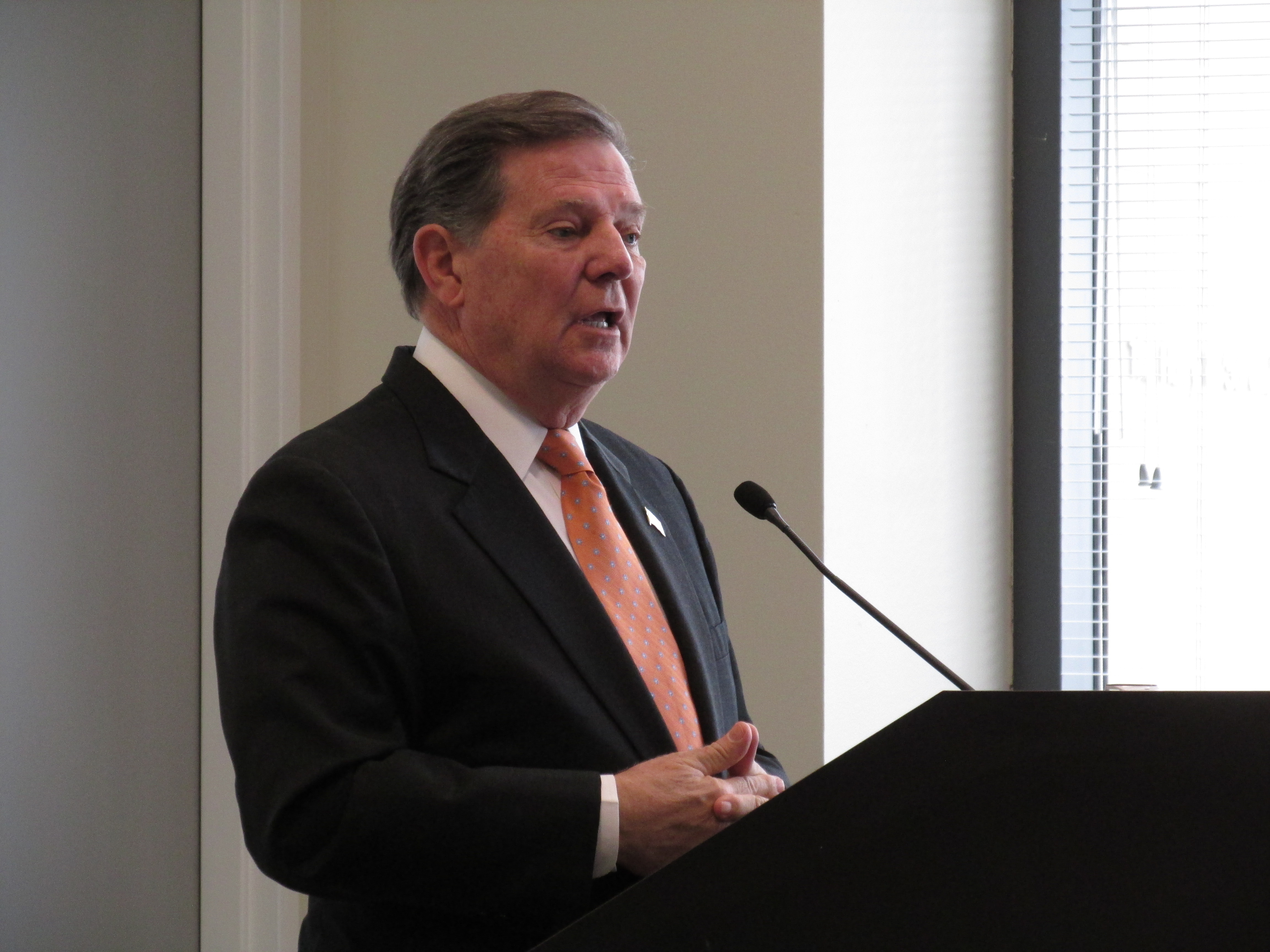 Former House Speaker Tom Delay speaks at South Texas College of Law.
"And it ought to be looked at, hopefully by the people that are involved in it," he says. "But my impression is, nobody in the legal profession wants to mess up their little world. They like it like they have it."
DeLay is not the only one calling for changes.
The deaths of several young black men at the hands of police — and the decision by grand juries not to indict them — has sparked a national discussion.
One question: Why aren't more police officers indicted?
Harris County Assistant District Attorney Bill Exley says that question presupposes the officers violated the law.
"The other conclusion that you could consider drawing is, maybe we have a very well-educated, highly trained, healthy, law-abiding law enforcement," Exley says. "And the reason they're not indicted is because they are following the law."
DeLay did not offer an opinion on the grand juries who decided not to indict police officers. But he did have an opinion on the Rick Perry case.
After his own indictment, Delay says he warned Perry that this could happen to any Republican in Texas.
He says since it ended his political career, it will most likely impact Perry's possible run for president.