Two days after Christmas, Ralph Moorhouse and his wife Karen were taking a stroll near their home when Ralph collapsed from a cardiac arrest.
"No real warning, I don't even remember leaving to go for the walk," Moorhouse said.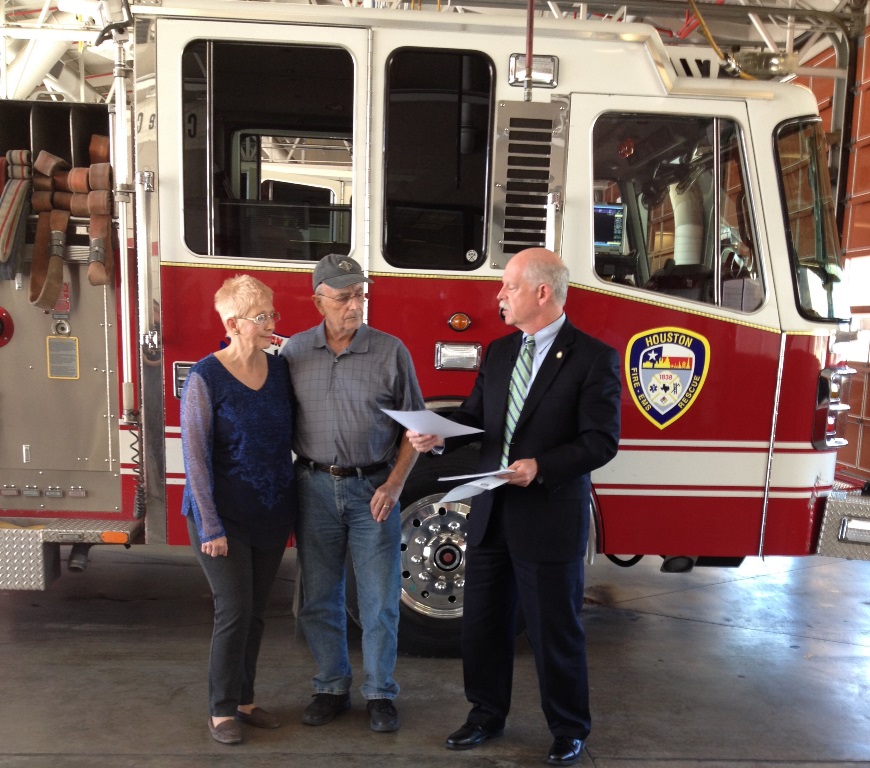 Left to right: Karen Moorhouse, Ralph Moorhouse and Dr. David Persse at Houston Fire Dept. Station 8.
His wife did not know what to think at first.
"I was a mess," Karen Moorhouse said. "I thought he was having a seizure, but when I realized he was really dead, then I just started CPR."
Neighbors saw what she was doing and assisted. One called 9-1-1, while another relieved Karen Moorhouse and performed what's called bystander CPR. Dr. David Persse is Houston's EMS Director:
"You interlock your fingers, so that the palm of your hand is really on the breastbone, the sternum, and you push down an inch-and-a-half to two inches, and you do it about 100 times a minute," Persse said.
He added that CPR is easy to learn and is a skill set you will never forget.
"If you remember that old Bee Gees song 'Stayin Alive,' if you just sort of sing that in your head and you keep the beat, that's about how fast you need to do the compressions," Persse said.