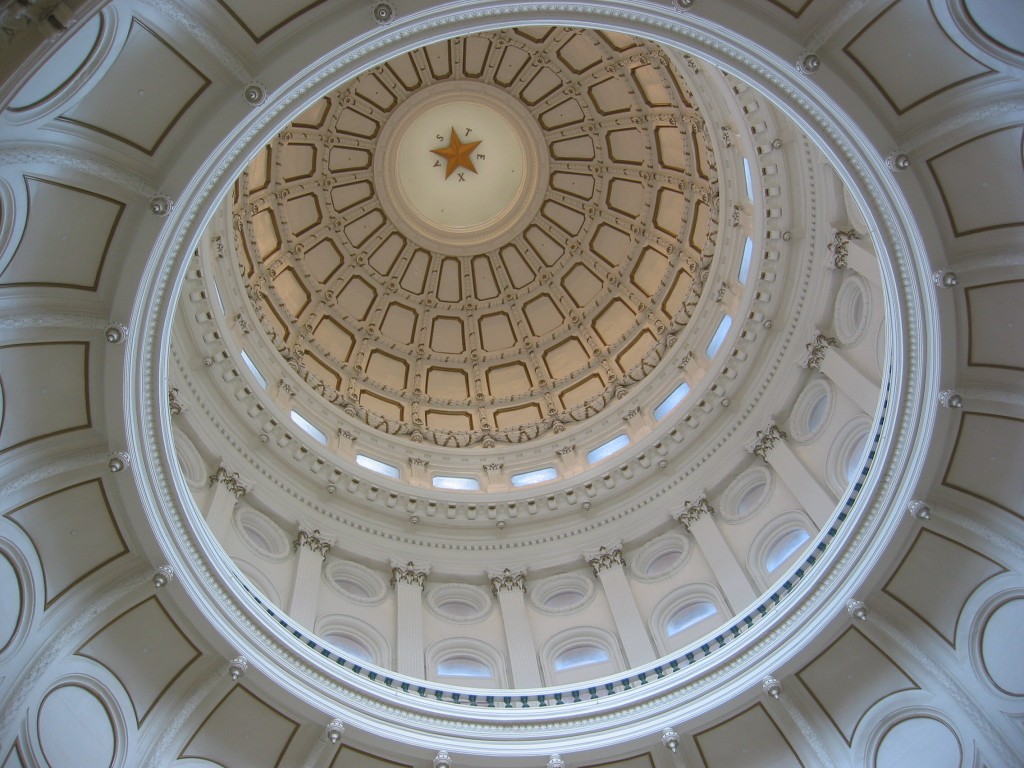 Texas Capitol dome. Images courtesy of Texas Legislature Online
There have been campaign promises, like this from Greg Abbott, the state's first new governor in more than a decade.
"I want our schools to be the best in the United States of America," Abbott said at his victory speech.
And there's an ambitious conservative agenda from the new Lieutenant Governor, Houston's Republican Dan Patrick.
"The people of Texas want us to address border security. They want a reduction of taxes on homes and businesses. They want to focus on quality and reform in education," Patrick recently told reporters.
But now the real work begins in Austin, as the Texas Legislature kicks off Tuesday.
It only meets every two years. But it affects Texans' daily life and their future, including public schools, roadways and health spending.
The new leadership from Abbott and Patrick marks the first time in years that the Legislature has a new governor and lieutenant governor.
That will shape the session, especially since Abbott and Patrick have different personalities and different brands of Republican politics.
But there's something else that will also shape what gets done in Austin.
"Money and lack thereof," said Jon Taylor, who leads the political science department at the University of St. Thomas.
"Back in November it would have been, 'Hey! We're going to have eight to ten billion dollars to work with — all sorts of fun money we can spend! That was before the price of oil dropped to roughly what's today roughly $48 a barrel," Taylor said.
Oil-related taxes contribute to the state's revenues.
Already the new comptroller, Glenn Hegar, has told lawmakers they have $113 billion to spend this session.
That includes $7.5 billion leftover from the current budget.
But most of that surplus is needed just to keep up with growth, according to the left-leaning Center for Public Policy Priorities.
Taylor said lawmakers have tough decisions ahead.
"They're going to have to seriously prioritize what they were thinking about in terms of policy priorities," he said.
To set those priorities and the budget for the next two years, lawmakers will have 140 days.