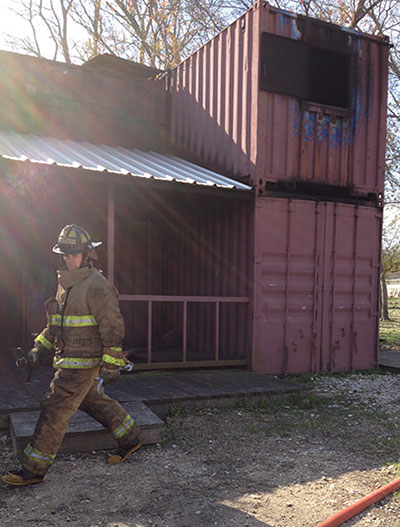 At the Houston Fire Department Training Academy, firefighter Kenyatta Parker talks about the potential problems of having a dirty space heater.
"Because we're in this region and this area, we don't use the space heaters often, so before you use them check them out. Check the cords (and) make sure you clean any debris or any dust build-up in them before you start it up," says Parker.
Basic rules on space heaters:
Never leave space heaters unattended or left on when sleeping
Make sure nothing will tip it over
Keep it at least three feet from other objects
Maintain it regularly
Always have a working smoke detector
And if you still haven't disposed of your Christmas tree, Parker says it's a potential hazard.
"It's a perfect fuel for a fire — a dried out Christmas tree — so proper disposal of the Christmas is very important. You don't want them in your house, and you don't want to put them outside on the side of your house. You want them disposed of properly," says Parker.
The National Fire Protection Agency says half of home heating fires are reported during the months of December, January and February.