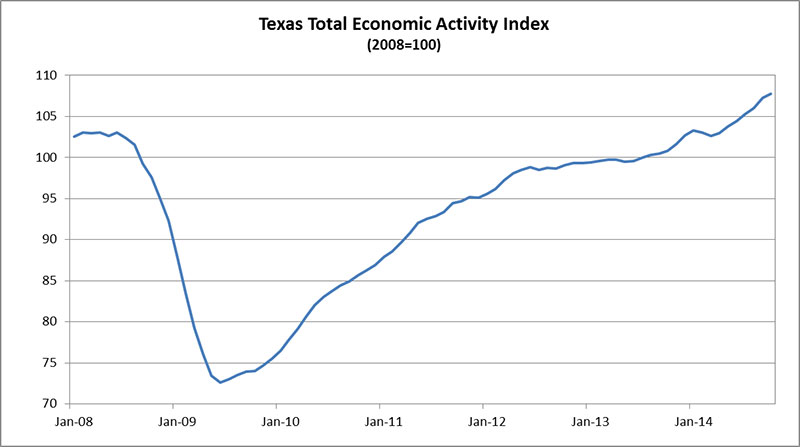 Comerica Bank's Texas Economic Activity Index
Comerica Bank's Texas Economic Activity Index registered 107.8 in October, up 0.5 percentage points from September. The index reflects strong employment growth, crude oil in the mid-$80 per barrel range, and stable drilling activity. Since October, the price of crude oil has dropped to less than $50 per barrel and the state's rig count is falling.
Robert Dye, Comerica's chief economist, says that will mean layoffs, and not just in the oil business. "The energy sector provides major connections, a strong economic multiplier effect to other businesses, everything from steel and manufacturing to the neighborhood grocery store and restaurants and so forth that workers use," Dye says.
On the plus side, cheaper crude oil means lower costs for Texas refiners and transportation companies. "Also," Dye says, "we have the support of a strengthening U.S. economy. We had very solid U.S. economic growth over the second half of last year, and we expect to see very solid ongoing economic growth nationwide." He expects lower oil prices to act as a net drag on the Texas economy throughout 2015.